Discover The Journey To Find Hope in May 2019
BOOM! Studios today unveiled a first look at WAVES, a new hardcover original graphic novel on-sale in May 2019 that poignantly captures a woman's exploration of pain and loss. WAVES is a deeply moving story based on author Ingrid Chabbert's (The Day I Became a Bird) own experiences trying to conceive, with art by Carole Maurel (Luisa: Now and Then).
After years of difficulty trying to have children, a young woman and her wife finally announce their pregnancy, only to have the most joyous period of their lives become one of unexpected heartbreak. While drowning in an ocean of sorrow following their loss, the young couple begin a journey of renewal and hope as they learn to live and love again.
Making her graphic novel debut with WAVES, Ingrid Chabbert is the author of nearly sixty children's books and continues to excite audiences of all ages worldwide. Artist Carole Maurel first worked in animation before devoting herself to comics full-time, drawing critical acclaim for her 2018 graphic novel Luisa: Now and Then.
"Chabbert and Maurel create a very real portrait of grief as WAVES delves straight into the heart of the struggle of dealing with death,"said Executive Editor Sierra Hahn. "There are moments of intense mourning intertwined with scenes of quiet, tender love and caring as the two young women navigate their life after loss."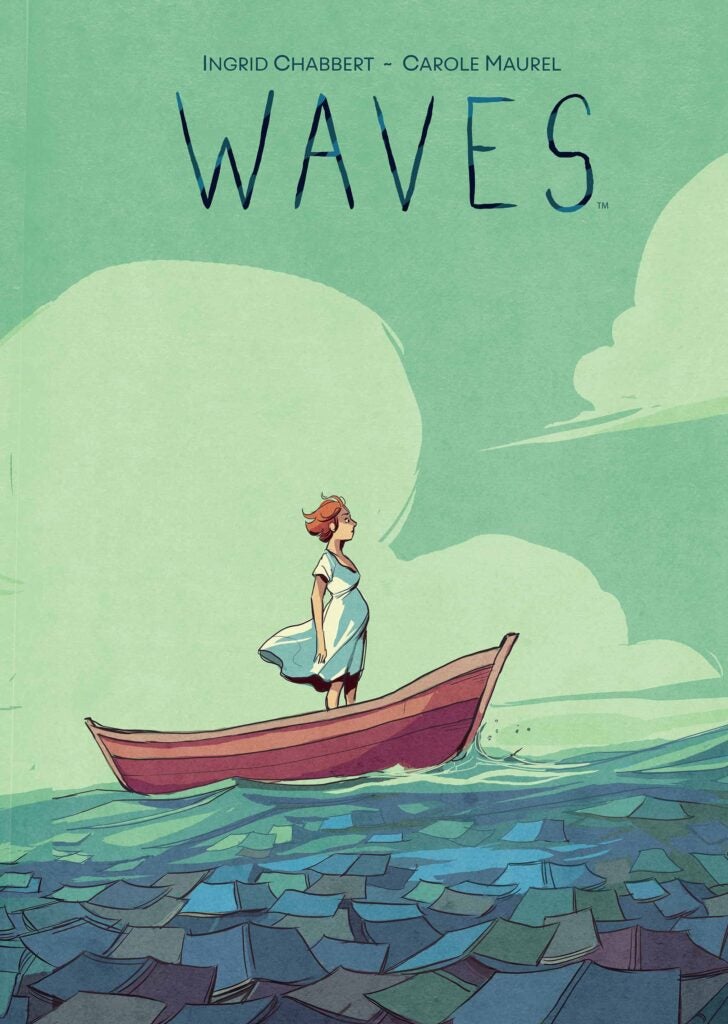 WAVES is the latest release from BOOM! Studios' ambitious Archaia imprint, home to graphic novels such as Mouse Guard by David Petersen; New World by David Jesus Vignolli; Bolivar by Sean Rubin; Jane by Aline Brosh McKenna and Ramón Pérez; About Betty's Boob by Vero Cazot and Julie Rocheleau; and licensed series like Jim Henson's The Power of the Dark Crystal and Jim Henson's Labyrinth: Coronation.
Print copies of WAVES will be available for sale on May 01, 2019 at local comic book shops (use comicshoplocator.com to find the nearest one) and May 07, 2019 at bookstores or at the BOOM! Studios webstore. Digital copies can be purchased from content providers, including comiXology, iBooks, Google Play, and the BOOM! Studios app.