A New Look at THE SACRIFICE OF DARKNESS Graphic Novel from BOOM! Studios
"Gay is an admirable risk-taker in her exploration of women's lives and new ways to tell their stories."'—Kirkus
BOOM! Studios revealed today a new look at the original graphic novel, THE SACRIFICE OF DARKNESS, from New York Times bestselling author Roxane Gay, writer Tracy Lynne Oliver, artist Rebecca Kirby, and colorist James Fenner, adapting Gay's New York Times bestselling short story "We Are the Sacrifice of Darkness" into a full-length graphic novel and expanding the short story about a tragic event that forever bathes the world in darkness, available in October 2020.
Follow a couple's powerful journey through this new landscape as they discover love, family, and the true light in a world seemingly robbed of any. As they challenge the world's notions of identity, guilt, and survival, they find that no matter the darkness, there remain sources of hope that can pierce the veil.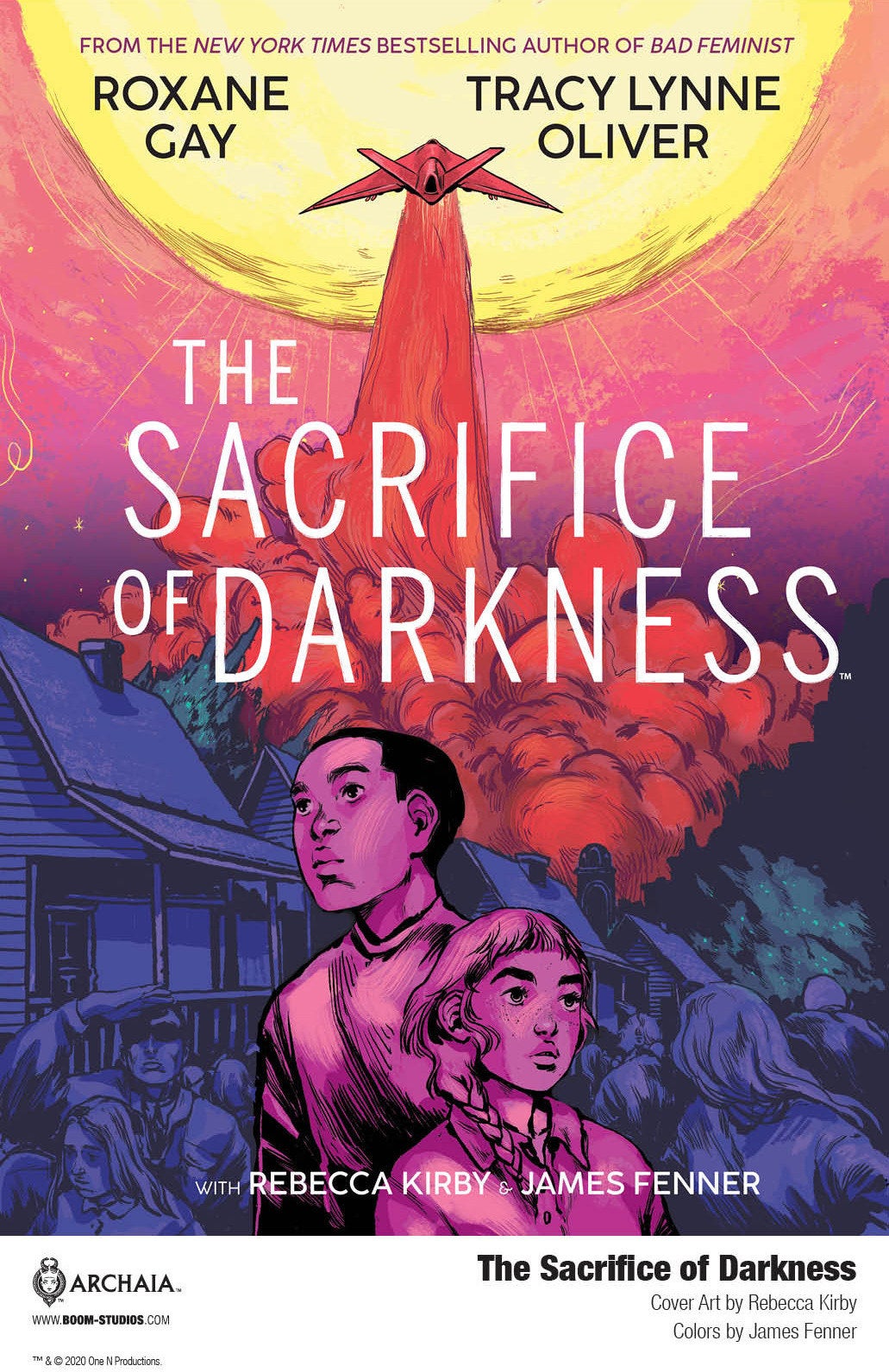 THE SACRIFICE OF DARKNESS is the latest release from BOOM! Studios' award-winning Archaia imprint, home to inspiring graphic novels such as Big Black: Stand at Attica by Frank "Big Black" Smith, Jared Reinmuth, and Ameziane, We Served the People by Emei Burell, The Realist by Asaf Hanuka, Girl on Film by Cecil Castellucci and Vicky Leta, Melissa Duffy, V. Gagnon & Jon Berg, New World by David Jesus Vignolli, About Betty's Boob by Vero Cazot and Julie Rocheleau, Waves by Ingrid Chabbert and Carole Maurel, The Grand Abyss Hotel by Marcos Prior and David Rubín, and more.
Print copies of THE SACRIFICE OF DARKNESS will be available for sale on October 21, 2020 at local comic book shops (use comicshoplocator.com to find the nearest one), October 27, 2020 at bookstores, or at the BOOM! Studios webstore. Digital copies can be purchased from content providers, including comiXology, iBooks, Google Play, and Madefire.