As BOOM! Studios' POWER RANGERS: A 30th Anniversary Comic Book Celebration Campaign Nears a Half Million, Amy Jo Johnson Writes a New POWER RANGERS Story
Mighty Morphin' Power Rangers' Kimberly Hart joins the publisher in celebrating 30 years of Power Rangers storytelling
BOOM! Studios' newest BOOM! Direct Reserve campaign, POWER RANGERS: A 30th Anniversary Comic Book Celebration, has sped past the $250,000 Stretch Goal mark in less than 24 hours unlocking a new series announcement. BOOM! Studios is thrilled to announce that original Mighty Morphin Power Rangers cast member Amy Jo Johnson, along with co-writer Matt Hotson are writing a brand new Power Rangers series!
Details on the hotly anticipated series are being kept under wraps for the time being, but more information will be made available later this year.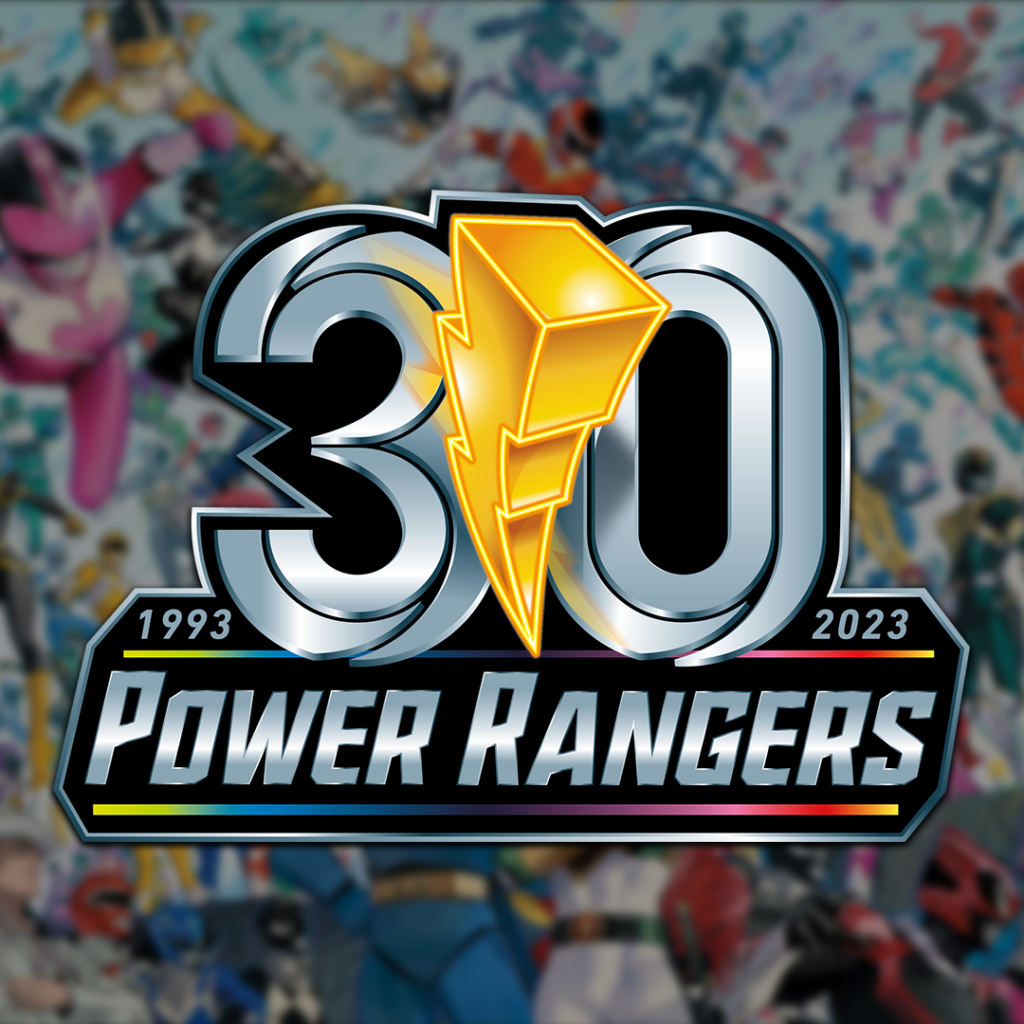 Amy Jo Johnson began her acting career as Kimberly Hart, the original Pink Power Ranger. For the next twenty years, she starred in a number of film and television productions, such as Susie Q, Perfect Body, Felicity, and Flashpoint. For the last ten years, she has turned her attention to behind the camera, writing and directing four short films, two feature films, and made her foray into TV directing on the CW's Superman and Lois. Amy Jo is incredibly excited to reflect back on her time as a Ranger, and this comic book series will be a love letter to her fans and the franchise that gave her her start.
"It's been decades since I first put on the Pink Ranger suit, which started my career in the entertainment industry. I had no idea the impact this character would have on so many children. I was your friend, and you've supported my career through all its twists and turns, and now thirty years later, I'm honoured to have the opportunity to say thank you by writing this new Mighty Morphin Power Rangers comic book series with Boom! Studios as a love letter to all of you!" said actor, director, and forever our Pink Ranger, Amy Jo Johnson.
When Matt Hotson saw his first comic book (G.I. Joe Special Missions #22) at the impressionable young age of four, he was blown away that someone had made a Saturday morning kids show he could take with him wherever he went. Since then, he's read way too many comics, and worked as an assistant director on TV shows like DC's Titans (and a bunch of other ones that didn't have any superheroes in them for some reason). Now he co-writes Power Rangers comic books with Amy Jo Johnson, so he can take a Saturday morning kids show with him wherever he goes.
BOOM! Studios' POWER RANGERS 30 campaign offers fans the opportunity to complete their collections with three brand new, exclusive Deluxe Hardcovers spanning the first three decades of Power Rangers storytelling in comics–Power Rangers Archives Book One, Power Rangers Archives Book Two, and Power Rangers Lost Chronicles Book One. All three Deluxe Hardcovers are available individually or as a set, with or without slipcases, and in unsigned and signed limited edition sets packaged in an exclusive collectible box.
In addition to all of that, BOOM! Studios is beyond thrilled to offer a variety of new commemorative comic books and merchandise for POWER RANGERS 30, including an exclusive POWER RANGERS 30 ANGEL GROVE LETTERMAN JACKET and much, much more!
"There was never a universe in which BOOM! celebrated the monumental 30th anniversary of Mighty Morphin Power Rangers without Amy Jo Johnson. She has proven herself again and again as a strong storyteller with a compelling voice, and getting to bring her and Matt in to tell a new Power Rangers story is a full circle moment for all of us here at BOOM! Studios." said Dafna Pleban, Power Rangers series editor.
POWER RANGERS: A 30th Anniversary Comic Book Celebration BOOM! Direct Reserve Campaign will continue for 29 days, with special surprises and hidden stretch goals to be announced all month long.