Acclaimed Writer and Illustrator Brings New Original Graphic Novel To Audiences Across America in August 2018
BOOM! Studios today announced a summer book tour in support of SANPAKU, the powerful new original graphic novel from cartoonist Kate Gavino (Last Night's Reading) gives voice to the insecurities that haunt teens of all cultures. The acclaimed author will travel across America from August 21st to August 31st in support of SANPAKU, participating in signing events along with moderated panel discussions about the themes of identity, culture and family that the graphic novel beautifully explores.
Kate Gavino, multi-talented writer and illustrator, is the creator of the website, Last Night's Reading, which was compiled into a published collection by Penguin Books in 2015. Her work has been featured in BuzzFeed, Lenny Letter, Oprah.com, Rookie, and more. She was recently named one of Brooklyn Magazine's "30 Under 30."
An extended  first look at SANPAKU can be found right here.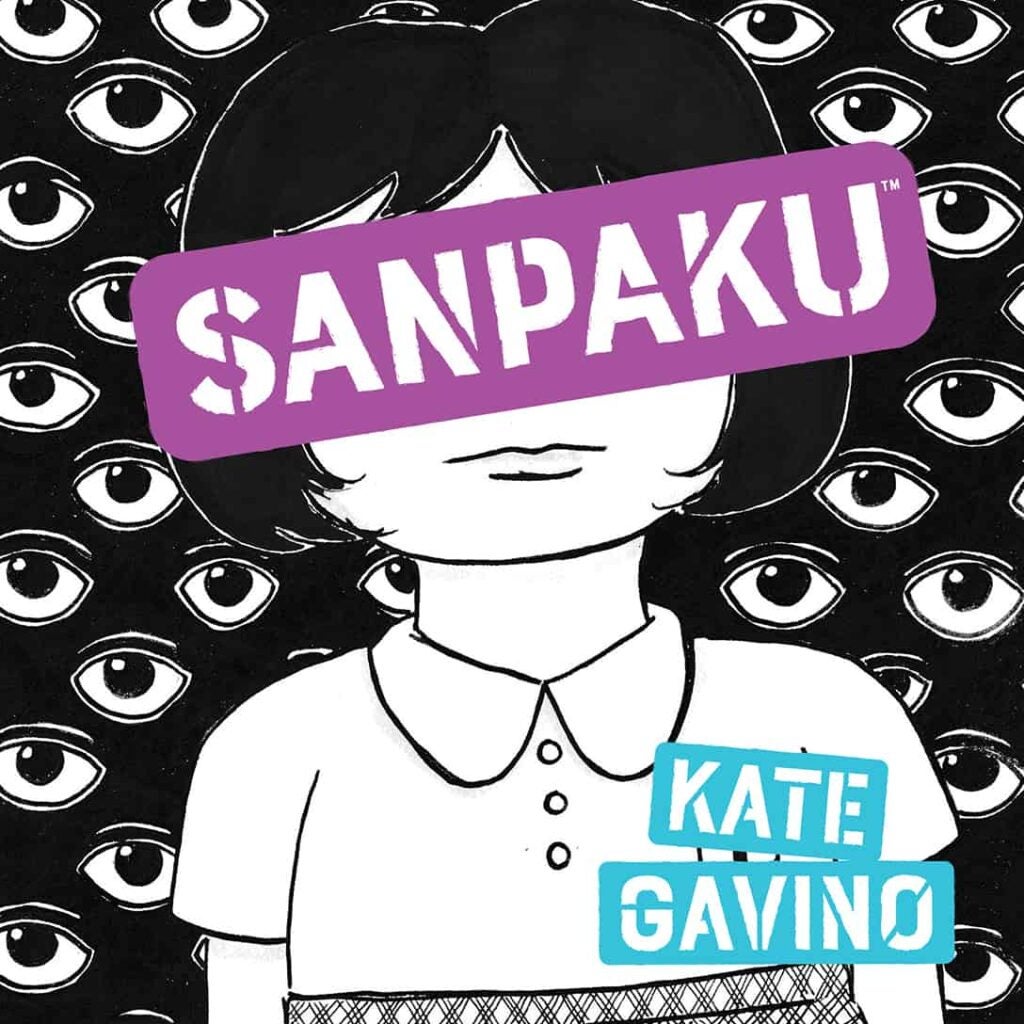 The SANPAKU Summer Book Tour stops include:
Tuesday August 21st , New York City:

7:30PM  at

Greenlight Bookstore

(Fort Greene) with moderator Adrian Shirk (author of

And Your Daughters Shall Prophesy

)

Wednesday, August 22nd, New York City:

7:00PM at the

Asian American Writer's Workshop

Thursday, August 23rd, Chicago, IL:

7:00PM at

Quimby's

with moderator Michi Trota (Managing Editor,

Uncanny Magazine

)

Friday, August 24th, Minneapolis, MN:

7:00PM a

Barnes & Noble

with moderator Dennis Madamba

Saturday, August 25th, Houston, TX:

7:00PM at

Brazos Bookstore

with moderator Bryan Washington (journalist and author of

Lot

)

Sunday, August 26th, Los Angeles, CA:

5:30PM at

Chevalier's Books

with moderator Sarah Kuhn (author of

Clueless

comic books and

Heroine Complex

novels)

Tuesday, August 28th, San Francisco, CA:

5:30PM at the

San Francisco Public Library

(Excelsior Branch)

Wednesday, August 29th, Portland, OR:

7:00PM at

Books with Pictures

Thursday, August 30th, Seattle, WA:

7:00PM at

Elliott Bay Bookstore

Friday, August 31st, Jersey City, NJ:

 7:30PM at

WORD Bookstore
"For this tour, I've created a visual glossary of some of the major themes and figures that appear in SANPAKU, covering everything from Asian supermarkets to Selena to the exact definition of 'sanpaku,'" said Kate Gavino. "It also includes a pretty comprehensive guide to handling Filipino grandmothers. I'm also excited to be in conversation with some of my favorite writers and artists, discussing the inspiration and creation process behind the book."
SANPAKU is told through the eyes of Marcine, a young woman fascinated with the Japanese idea of Sanpaku—that seeing the white around the iris of your eyes is a bad omen. But it's everywhere Marcine looks—her grandmother has it, some classmates at Catholic school have it, JFK had it…even Marcine might suffer from this odd condition. Eating a strict macrobiotic diet and meditating is supposed to help, but no matter how much Marcine wants it to, it can't save her grandmother's life or make her days at school any easier.
"Kate's honesty, charm and wit shine through in this powerful coming of age story that shows why she's such an important literary voice," said Sierra Hahn, Executive Editor, BOOM! Studios. "I'm excited for audiences across the country to discover the spirit and originality of SANPAKU at these events."
SANPAKU is the latest release from BOOM! Studios' Archaia imprint, home to sophisticated, high-end graphic novels such as Mouse Guard by David Petersen, The Realist by Asaf Hanuka, Rust by Royden Lepp, A Girl in The Himalayas by David Jesus Vignolli and Persephone by Loïc Locatelli-Kournwsky, along with series inspired by world-renowned, beloved properties like Jim Henson's Fraggle Rock and Jim Henson's Labyrinth: Coronation. The award-winning imprint has spawned a number of critically-acclaimed recent hits including Jane by Aline Brosh McKenna and Ramón K. Pérez and Bolivar by Sean Rubin, both of which were nominated for 2018 Eisner Awards.
Print copies of SANPAKU will be available for sale on August 15, 2018 at local comic book shops (use comicshoplocator.com to find the nearest one) and August 21, 2018 bookstores or at the BOOM! Studios webstore. Digital copies can be purchased from content providers, including comiXology, iBooks, Google Play, and the BOOM! Studios app.