Discover a Town Where Salem Witches Have Survived for Generations in This Chilling New Series
BOOM! Studios today announced a new five-issue original series AN UNKINDNESS OF RAVENS, from acclaimed cartoonist Dan Panosian (Slots) and rising star artist Marianna Ignazzi, a supernatural mystery about a group of high schoolers steeped in witchcraft and the town they live in filled with long-hidden secrets and unchecked power. Available in September 2020.
Not all the witches burned during the Salem Witch Trials—and the ones that survived did so together, protecting the ancient secrets entrusted to them for generations. They call themselves the Ravens.
Wilma is the new girl in school, and she plans to go completely unnoticed—except that she bears an eerie resemblance to the Raven member Waverly, who just went missing. The truth behind Waverly's disappearance will put the entire coven in danger—and Wilma will have to rely on power she never knew she had if she wants to save her new friends.
Dan Panosian is an acclaimed comic book writer and artist who hails from Cleveland, Ohio and lives in Los Angeles, California. He is best known for his work as an illustrator for Marvel, DC Comics, and Image Comics, as well as his work in the video game, film, and television industries. In 2018, Panosian created Slots for Image Comics with Skybound Entertainment and he continues to illustrate covers for series from Marvel, DC Comics, BOOM! Studios, and more.
"Revenge is a dish best served monthly. Add some magic, murder and mystery—and you're in for a treat," said Panosian. "AN UNKINDNESS OF RAVENS is the kindest gift you can give yourself this summer."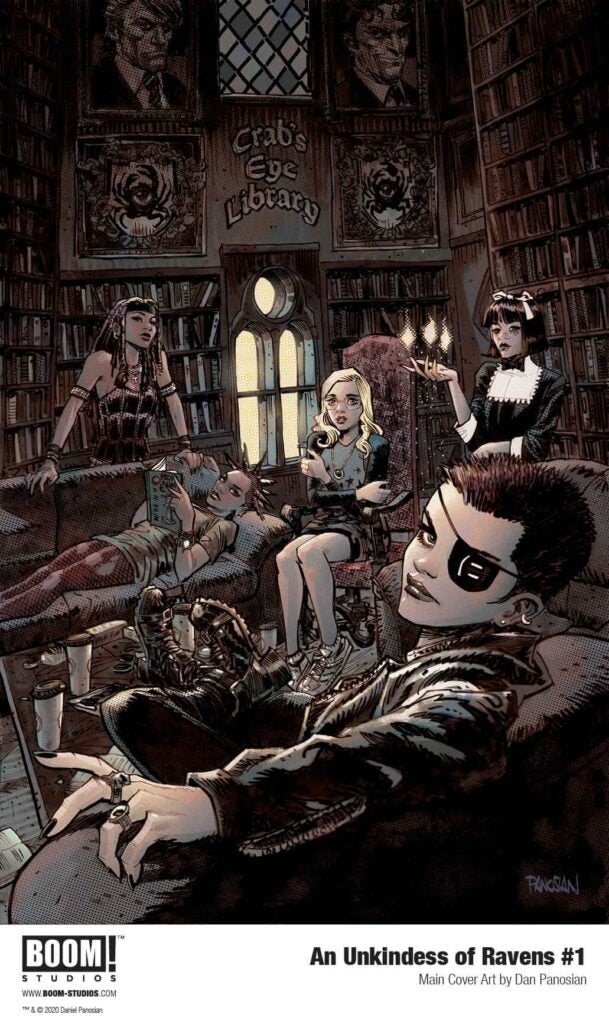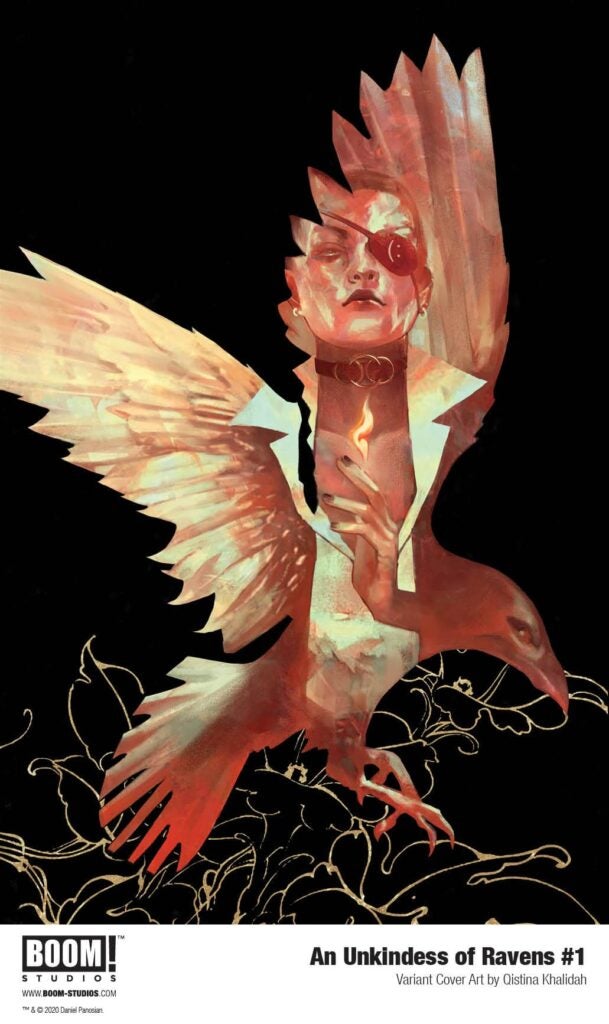 Marianna Ignazzi is an Italian comic artist based in Rome. Ignazzi made her debut in a cartoon strip on the second issue of Mostri from Bugs Comics. This was followed by Fuori la Notte and Malattie D'Amore for I Ragazzi di Pasteur series from Carocci Editore. For Edizioni Star Comics, she realised Il ritratto di Dorian Gray in I Maestri del Mistero series. Since 2016 she's been working on the series Julia by Sergio Bonelli Editore.
"I fell in love with the story right away and I was honored to be given the chance to illustrate it. This story is filled with magic and I couldn't help but be overwhelmed by its mysterious atmosphere," said Ignazzi. "I cannot wait to bring these fantastic characters to life, and I'm very proud to be part of the AN UNKINDNESS OF RAVENS team!"
AN UNKINDNESS OF RAVENS #1 features main cover art by Dan Panosian, as well as variant cover art by artist Qistina Khalidah (The Magicians).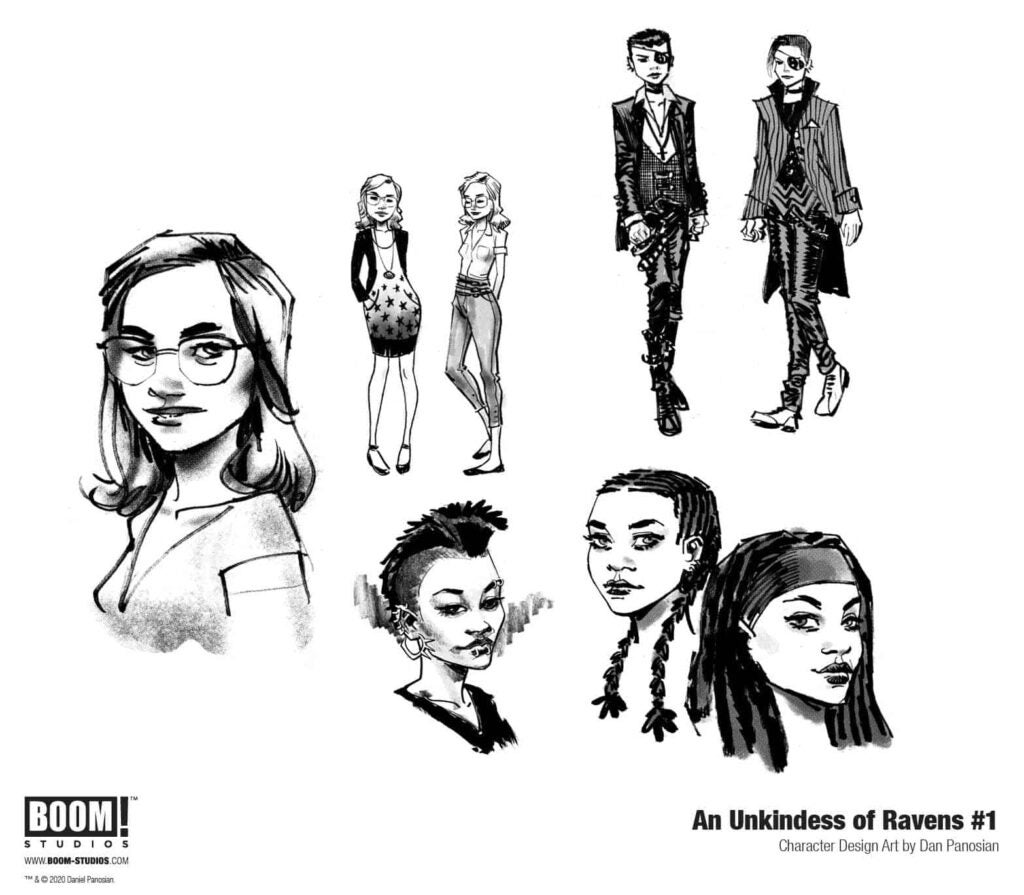 "AN UNKINDNESS OF RAVENS looks at how the wounds of lies and deceit never heal. And how for some, it makes them stronger. That's who the Ravens are. They might be highschoolers, but their bonds run deep. It's their duty to protect their own, and the reason why is sure to blow readers away," said Matthew Levine, Editor, BOOM! Studios. "Dan and Marianna have crafted a dark, yet relatable world where magic is real, but it only heightens the danger and consequences of making the wrong move."
Print copies of AN UNKINDNESS OF RAVENS #1 will be available in September 2020 exclusively at local comic book shops (use comicshoplocator.com to find the one nearest you), or at the BOOM! Studios webstore. Digital copies can be purchased from content providers like comiXology, iBooks, Google Play, and Madefire.