BOOM! Studios Announces WWE Royal Rumble Print and
Saban's Power Rangers Blind Box for Local Comic Shop Day
Limited Edition items are available exclusively through participating
comic book shops on Saturday, November 18
BOOM! Studios is excited to announce a WWE ROYAL RUMBLE PRINT and a SABAN'S POWER RANGERS BLIND BOX exclusively for Local Comic Shop Day, taking place on Saturday, November 18 at participating comics retailers. These instantly collectible items will be available in strictly limited amounts—500 units for the print, and 250 units for the blind box. To find your participating local comic shop, visit localcomicshopday.com.
The beautifully illustrated WWE ROYAL RUMBLE PRINT ($19.99) by artist Brent Schoonover (Generations: Captain Marvel & Captain Mar-Vell) measures 16" x 20" and is the culmination of 12 connecting covers of BOOM! Studios' acclaimed WWE comic book series. This frameable image features over three dozen Superstars—including The Ultimate Warrior, Shawn Michaels, The Undertaker, Finn Bálor, and many more—as they battle it out in the Royal Rumble match of fans' dreams.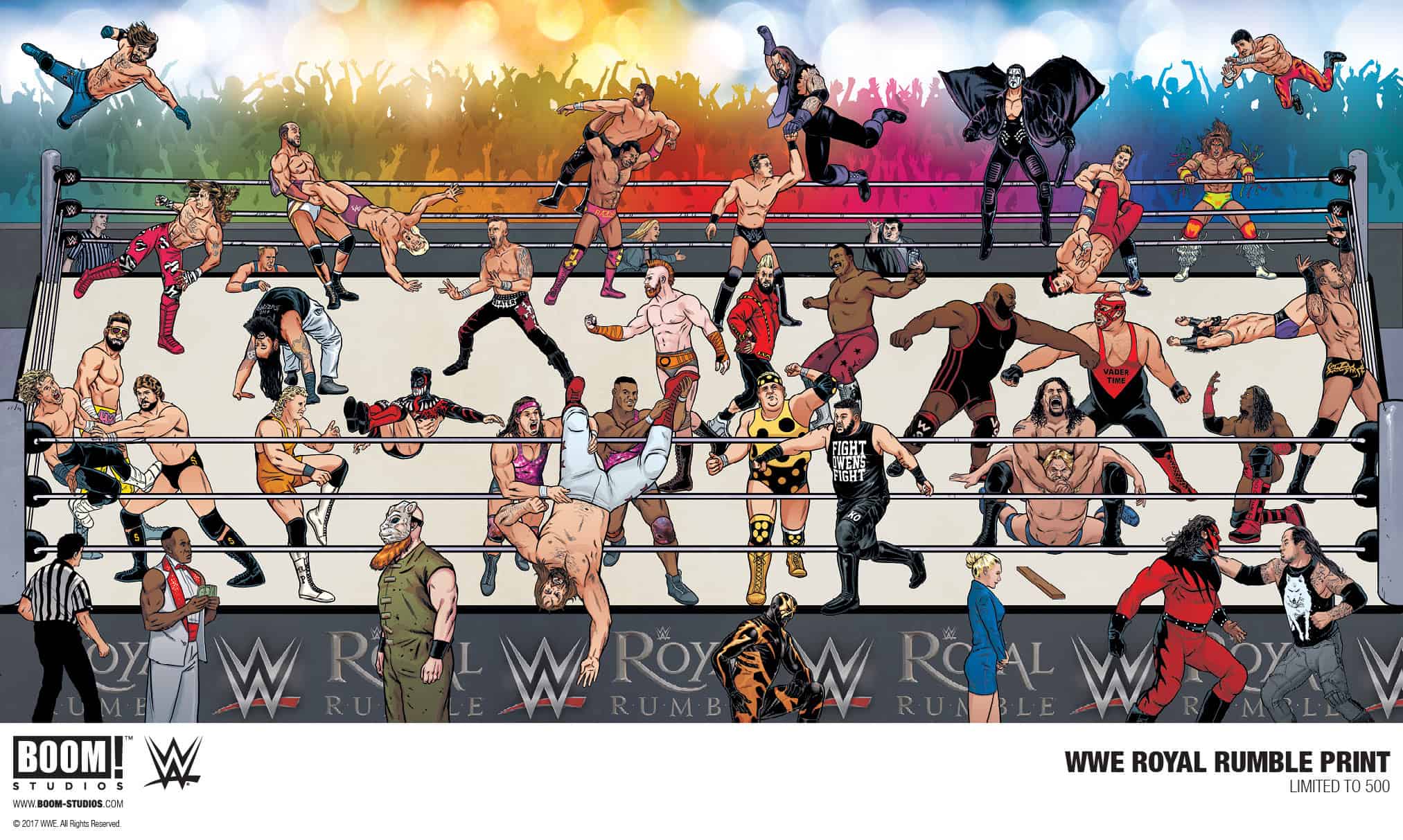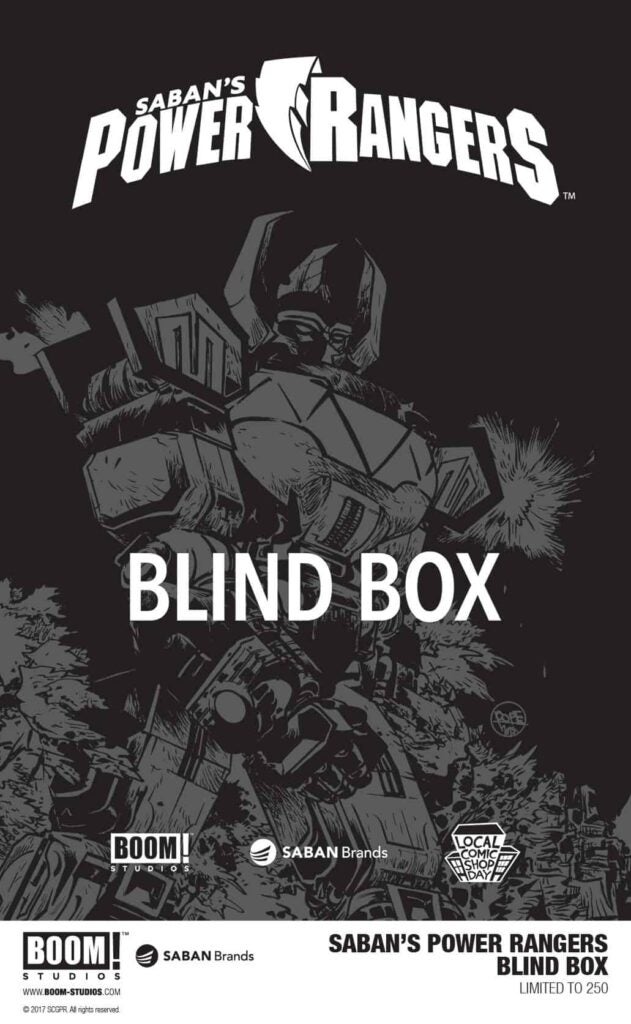 Each SABAN'S POWER RANGERS BLIND BOX ($99.99) contains a copy of the Mighty Morphin Power Rangers Year One: Deluxe hardcover; a limited-edition Mighty Morphin Power Rangers lithograph by Acme Archives featuring one of the Rangers, including rare Green and White Rangers; and two random, limited-edition variant covers from previous Mighty Morphin Power Rangers issues. In addition, 25 random blind boxes will contain copies of the hardcover signed by Saban Brands—Haim Saban (Creator of the Power Rangers franchise), Brian Casentini (Executive Producer, Power Rangers content), Melissa Flores (Director, Power Rangers Content), and Judd "Chip" Lynn (Executive Producer, Power Rangers television series)—the company behind Power Rangers.
Local Comic Shop Day is an annual event that began in 2014, conceived and implemented by ComicsPRO comic book specialty retailers to call attention to locally owned independent comic book specialty stores, celebrating their unique and vital role in being the primary fire-starters of pop culture. Pop Culture begins in your Local Comic Shop!