BOOM! Studios Announces Hunter Gorinson as Vice President of Business Development
Former Hivemind & Valiant Entertainment Executive Joins Powerhouse Comics Publisher
BOOM! Studios announced today that it has appointed Hunter Gorinson as Vice President of Business Development. In this newly created role, Gorinson will originate new business opportunities, strengthen and expand the company's opportunities in publishing across the direct market, book, and direct-to-consumer channels, identify and negotiate new partnerships and brand collaborations, and help shepherd development opportunities for the BOOM! library. Gorinson will report to President of Publishing & Marketing, Filip Sablik.
Gorinson brings more than a decade of high-level experience in comic book publishing, film and television production, and demonstrating success in forging new initiatives in partnership with some of the most recognizable creators, properties, and brands in entertainment. From 2011 onward, Gorinson served as a founding member of the executive team at Valiant Entertainment, where he co-architected the publishing and marketing strategy behind the independent comic book publisher's award-winning resurgence as Vice President of Marketing & Communications. In 2018, Gorinson joined Hivemind – the Los Angeles-based production company behind Netflix's The Witcher, Amazon's The Expanse, and the upcoming television adaptation of Jeff Lemire & Andrea Sorrentino's Gideon Falls – where he served as Senior Vice President of Brand & Content Strategy. Most recently, Gorinson was a founding member of the executive team and Publisher at Bad Idea – the comic book publishing imprint that released new series by New York Times best-selling writer Matt Kindt, GLAAD Media Award nominee Marguerite Bennett, and other notable talents. He also co-founded Allnighter, a film and television production company with a broad portfolio of genre and comic book-based projects, including upcoming adaptations of EC Comics' seminal Weird Fantasy series and Image Comics' The Strange Talent of Luther Strode. He holds a B.A. in Journalism & Mass Communications from New York University and an M.S. in Media Management from The New School.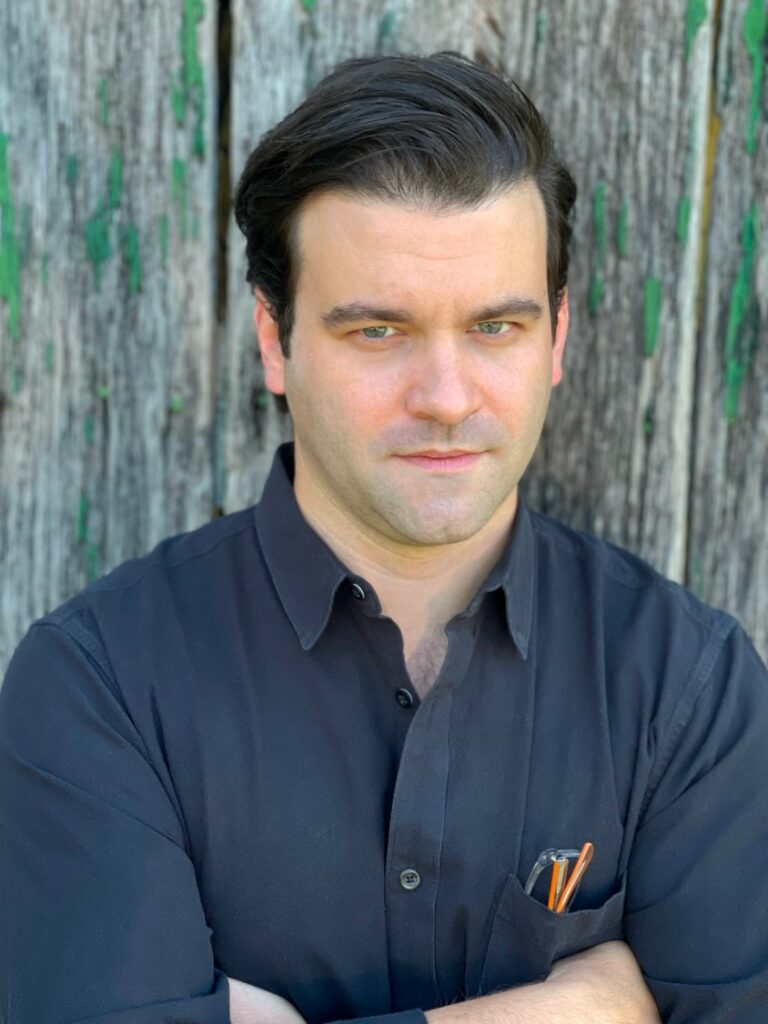 "It's been my hope to one day work with Hunter since he first wowed the industry leading the marketing and communication efforts at Valiant Entertainment. I'm thrilled that day is finally here as he is one of the most exciting executives working in comics today," said Sablik. "Hunter's robust and varied expertise is an exciting addition to our already accomplished management team. That combined with our other exciting recent new hires and promotions will only accelerate BOOM! Studios' fantastic momentum and success."
Gorinson's appointment comes at a pivotal time in BOOM! Studios' recent history, as the company celebrates the record-setting sales success of Keanu Reeves' comic book debut, BRZRKR, with co-writer Matt Kindt and artist Ron Garney – currently in development as a live-action feature film and companion anime spin-off for Netflix. In addition to the company's continued status as one of the dominant forces in independent comic book publishing – as evidenced by its nine recent Eisner Award nominations for hit series including Something Is Killing the Children, We Only Find Them When They're Dead, Wynd, multiple titles in the publisher's longstanding Power Rangers franchise, and more – BOOM! Studios also has several tentpole launches on the horizon with new series including House of Slaughter and Power Rangers Universe, alongside recently unveiled projects from Eisner Award-nominated writer Christopher Cantwell, New York Times bestseller Shea Fontana, award-winning journalist Jude Ellison S. Doyle, and more. BOOM! Studios also has multiple live-action and animated projects in production and development, including R.L. Stine's Just Beyond for Disney+ (debuting on the streaming platform on October 13th), Mech Cadets for Netflix (releasing in 2023), Something Is Killing the Children adaptation from executive producers/co-writers Trevor Macy and Mike Flanagan (The Haunting of Hill House) at Netflix, and Snow Blind at Apple TV+ with Jake Gyllenhall attached to star and produce.
"With hit series after hit series, BOOM! has continued to raise the bar for modern comics storytelling and redefined the scales of success in both publishing and pop culture at large. Those strengths have been built on twin foundations: the company's deeply talented, multifaceted roster of creators, and an exceptionally accomplished, forward-thinking team that has worked tirelessly to push BOOM! to new heights. I'm honored and excited to be joining them at this watershed moment," said Gorinson.