Discover the Monsters within the Shadows in a Groundbreaking New Series in September 2021
BOOM! Studios today announced MAW, a provocative five-issue horror series by award-winning journalist and opinion writer Jude Ellison S. Doyle (Dead Blondes and Bad Mothers: Monstrosity, Patriarchy, and the Fear of Female Power) and artist A.L. Kaplan (Jim Henson's The Storyteller: Tricksters), that explores the anger of those trapped by society's expectations and the monsters born from that collective rage, available in September 2021.
Dragged by her sister Wendy to a feminist retreat on the remote island of Angitia, Marion Angela Weber hopes to gain some perspective and empowerment… that isn't at the bottom of a bottle. But everything is horribly derailed after an assault on their first night there.
The violent encounter awakens something in Marion she never imagined, triggering warped mutations in her body, and bringing forth a hunger she can't bring herself to name. When the townsfolk react with suspicion and violence, what unforgivable act will transform Marion into the very monster they've made her out to be?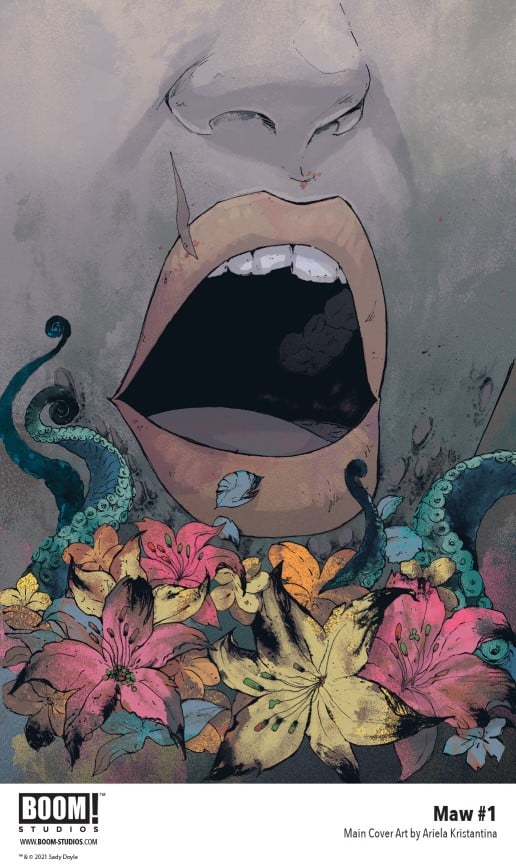 Jude Ellison S. Doyle (they/he) is the author of Trainwreck: The Women We Love to Hate, Mock and Fear… and Why (Melville House, 2016) and Dead Blondes and Bad Powers: Monstrosity, Patriarchy and the Fear of Female Power (Melville House, 2019). Their columns on gender, power, and pop culture have appeared at GEN, Elle, the Guardian, the Atlantic, and all over the Internet. This is their first comic book.
"MAW might be the most fun I've ever had as a writer. It's a love letter to all the ways horror can tell powerful, subversive and transformative stories about gender, and it's a big, messy chunk of my heart that I somehow got paid to throw on a page. It's been an honor to work with BOOM! and A.L. Kaplan on this, and I can't wait to share it with you. MAW transformed me," said Doyle.
A.L. Kaplan is an American cartoonist and horror aficionado currently living, drawing, and blasting doom metal to his cats in the Wild West. He illustrated an issue of Jim Henson's The Storyteller published by BOOM! Studios and self-published the comic Full-Spectrum Therapy. You can find him on Twitter and Instagram @alkcomics
"MAW is a fun, dark dive into how monsters—both fantastic and real—are made," said Kaplan.
MAW #1 features main cover art by artist Ariela Kristantina (The Many Deaths of Laila Starr), and variant cover art by acclaimed illustrators Megan Hutchison-Cates (The Nice House on the Lake), Abigail Jill Harding (Ask for Mercy), and more.
"It's been a true joy working with Jude and A.L. MAW expertly uses the horror genre to explore gender, identity, hidden trauma, and the potent emotions resulting from society's shifting expectations around all three," said Sierra Hahn, Executive Editor, BOOM! Studios. "MAW is full of gruesome horrors, twists and turns that asks the reader 'What's scarier? The dormant monster within ourselves or the unknown ones lurking in the shadows?'"
MAW is the newest release from BOOM! Studios' eponymous imprint, home to critically acclaimed original series, including BRZRKR by Keanu Reeves, Matt Kindt, and Ron Garney; Proctor Valley Road by Grant Morrison, Alex Child, and Naomi Franquiz; We Only Find Them When They're Dead by Al Ewing and Simone Di Meo; Seven Secrets by Tom Taylor and Daniele Di Nicuolo; Something is Killing the Children by James Tynion IV and Werther Dell'Edera; Once & Future by Kieron Gillen and Dan Mora; The Many Deaths of Laila Starr by Ram V and Filipe Andrade; and Eve by Victor LaValle and Jo Mi-Gyeong. The imprint also publishes popular licensed properties, including Dune: House Atreides from Brian Herbert, Kevin J. Anderson, and Dev Pramanik; Mighty Morphin and Power Rangers from Ryan Parrott, Marco Renna, and Francesco Mortarino; and Magic from Jed McKay and Ig Guara.
Print copies of MAW #1 will be available for sale in September 2021 exclusively at local comic book shops (use comicshoplocator.com to find the nearest one) or at the BOOM! Studios webstore. Digital copies can be purchased from content providers, including comiXology, iBooks, Google Play, and Kindle.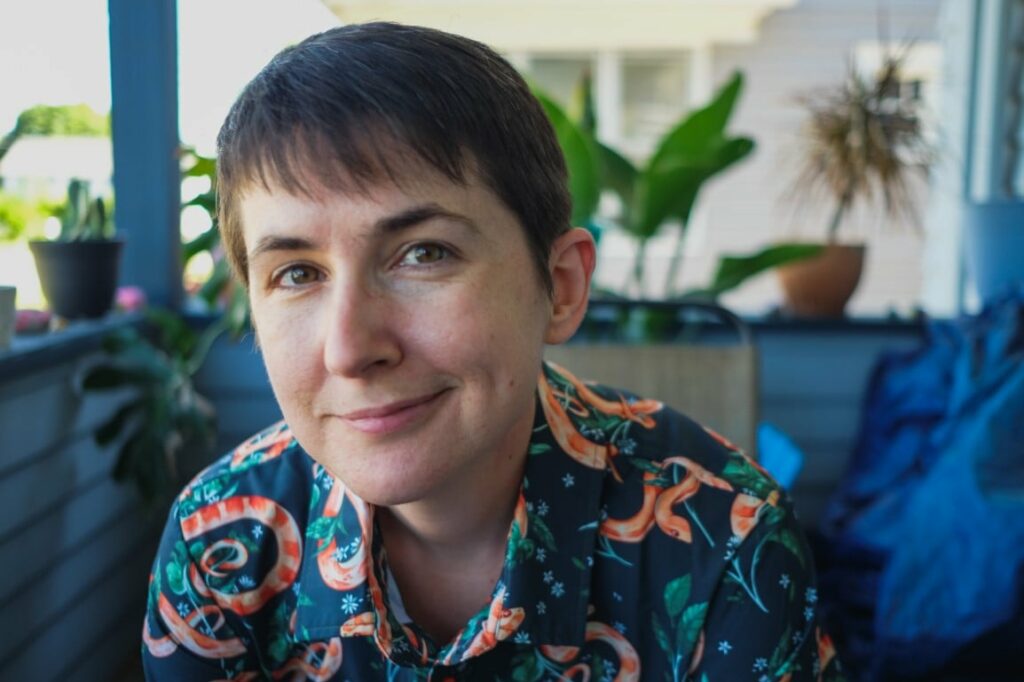 Jude Ellison S. Doyle / Photo by Michael B. Payne
A.L. Kaplan / Photo by Dylan Evanston