BOOM! Studios Announces Key Sales Hire in August 2022
BOOM! Studios announced today that it has hired a key employee in the Sales team during a historic period in which the company launched the record-breaking series premieres of Keanu Reeves' BRZRKR and the Something is Killing the Children universe-expanding series House of Slaughter, earned nine Eisner Award nominations, saw the premiere of R.L. Stine's Just Beyond television series with Disney+, and announced a Mech Cadets animated series with Netflix, based on the BOOM! Studios comic by Greg Pak and Takeshi Miyazawa.
Rosalind Morehead has joined as Retail Sales Manager. She brings with her 18+ years of sales and marketing experience spent primarily in the entertainment industry. Rosalind previously worked as Marketing & PR Manager at IDW and then transitioned to Book Market Director of Sales before taking on the role of Consumer Marketing Manager at DC Entertainment. She briefly returned to IDW as Direct Market Sales Manager before joining BOOM! Studios.
"I've had the pleasure of knowing Rosalind for a number of years and have been looking for an opportunity to add her truly energetic and knowledgeable presence to the team," said Filip Sablik, President of Publishing & Marketing, BOOM! Studios. "I'm thrilled to have such an experienced manager join our expanding Sales team during this exceptional period of BOOM! Studios' growth."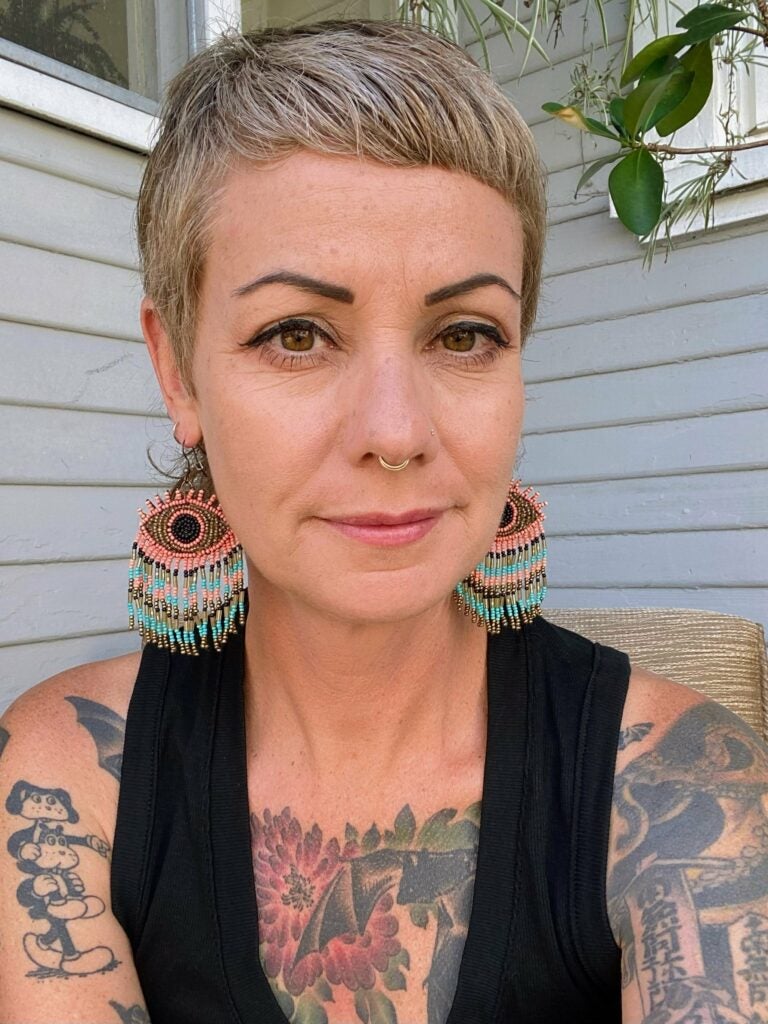 These new hires and promotions come after a historic year for BOOM! Studios which saw the launch of an array of new original series including BRZRKR by Keanu Reeves, Matt Kindt, and Ron Garney; The Last Witch by Conor McCreery & V.V. Glass, Abbott: 1973 by Saladin Ahmed and Sami Kivela, Specter Inspectors by Bowen McCurdy & Kaitlyn Musto, ORCS! by Christine Larsen, Proctor Valley Road by Grant Morrison, Alex Child, and Naomi Franquiz; The Many Deaths of Laila Starr by Ram V and Filipe Andrade; Eve by Victor LaValle and Jo Mi-Gyeong; Basilisk by Cullen Bunn and Jonas Scharf, Save Yourself! by Bones Leopard, Kelly & Nichole Matthews, Good Luck by Matthew Erman and Stefano Simeone, Mamo by Sas Milledge, Dark Blood by LaToya Morgan and Moisés Hidalgo, Eat the Rich by Sarah Gailey and Pius Bak, Maw by Jude Doyle and A.L. Kaplan, House of Slaughter by Tate Brombal and Chris Shehan, Regarding the Matter of Oswald's Body by Christopher Cantwell and Luca Casalanguida, Getting Dizzy by Shea Fontana and Celia Moscote, and Buckhead by Shobo Coker and George Kambadais, as well the addition of worldwide pop culture phenomenon Magic: The Gathering to their exciting slate of fan-favorite properties.