Celebrate the 30th anniversary of this beloved coming-of-age story from the legendary Studio Ghibli, creators of Spirited Away, and Academy Award®-winning director Hayao Miyazaki, about a resourceful young witch who uses her broom to create a delivery service, only to lose her gift of flight in a moment of self-doubt.
It is a tradition for all young witches to leave their families on the night of a full moon and fly off into the wide world to learn their craft. When that night comes for Kiki, she embarks on her new journey with her sarcastic black cat, Jiji, landing the next morning in a seaside village, where her unique skills make her an instant sensation. Don't miss this delightfully imaginative and timeless story of a young girl finding her way in the world, featuring the voices of Kirsten Dunst, Janeane Garofalo, Phil Hartman, and Debbie Reynolds.
Get tickets for this special theatrical event 7/28, 7/29, & 7/31: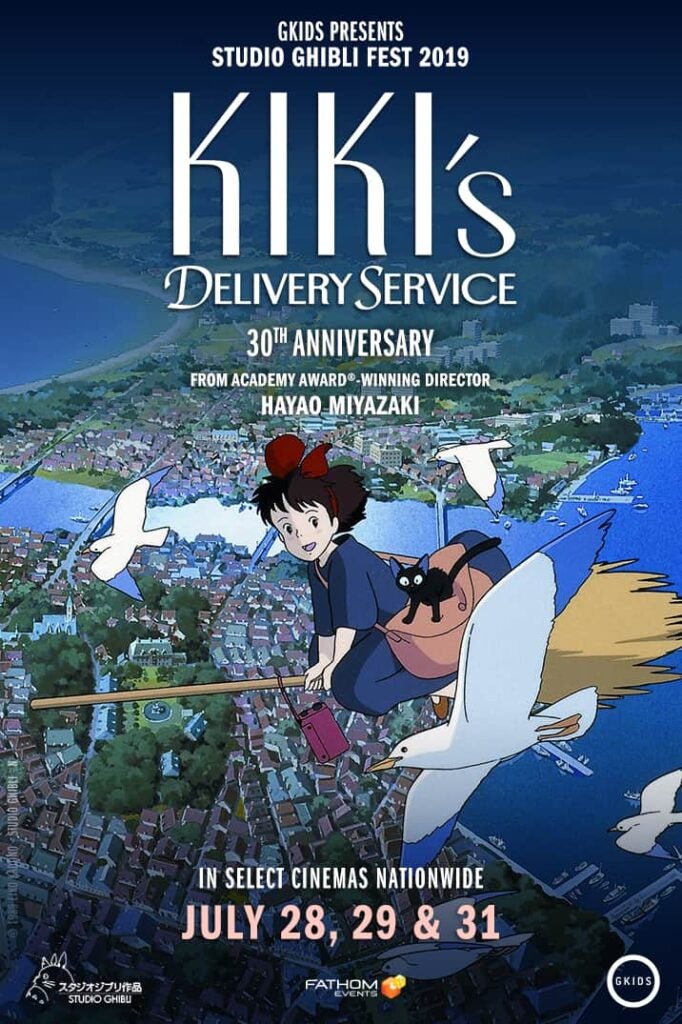 Can't wait to see KIKI'S DELIVERY SERVICE in theaters? Here are four graphic novels about discovering your place in the world that you can read in the meantime.
Sixteen-year-old Nicholas Cox is an outsider to the competitive fencing world. Filled with raw talent but lacking proper training, he signs up for a competition that puts him head-to-head with fencing prodigy Seiji Katayama…and on the road to the elite all-boys school Kings Row. A chance at a real team and a place to belong awaits him—if he can make the cut!
Every year, giant sentient robots from outer space come to Earth and bond forever with a brand new crop of cadets at Sky Corps Academy to help keep the planet safe. But this year, instead of making a connection with a cadet, one of the mechs bonds with Stanford, a young kid working with his Mom as a janitor at Sky Corps. Stanford has the opportunity of a lifetime but he'll first have to earn the trust of his classmates if he's to defend the planet from the monstrous Sharg.
Persephone is an ordinary girl, which is exactly what is bothering her. She may be the adopted daughter of the famous magician Demeter, but Persephone struggles to find her place alongside such a force of nature. Driven by recurring nightmares as well as a budding curiosity, Persephone decides to explore the secrets of her birth, which everyone seems rather intent on keeping from her. With or without help, Persephone will embark on an epic adventure deep into the Underworld where she'll discover far more than she bargained for.
What starts out as a typical family vacation to their grandparents house goes sideways when Charlie, Janet, and Trevor accidentally break an old jar that was hidden away deep in the woods. Suddenly running for their lives, these siblings have to figure out a way to not only capture all the monsters that have escaped the jar, but also how to save the rest of their family before it's too late. With help from the unlikeliest of places, Charlie, Janet, and Trevor will learn what it means to work together and learn the truth about their family's history. Between talking cats, trying not to drop their phone, and making new friends, this is one vacation that this family will never forget.