nWAY ANNOUNCES POWER RANGERS: LEGACY WARS PARTNERSHIP WITH BOOM! STUDIOS FOR MASSIVE CONTENT UPDATE, INCLUDING LORD DRAKKON AND BLACK DRAGON
Road to SDCC Announcement #10: BOOM! Studios' record-breaking
Mighty Morphin Power Rangers comic comes to video games for the first time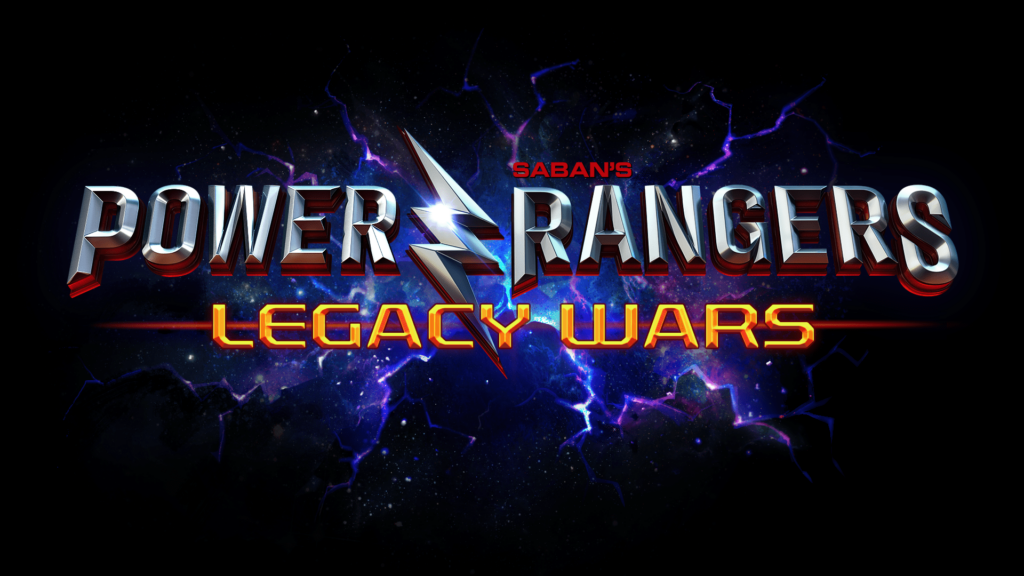 SAN FRANCISCO, CA – July 18, 2017 – Synchronous multiplayer fighting game developer nWay and comic book publisher BOOM! Studios today announced the first video game appearance for characters from the top-selling Mighty Morphin Power Rangers comics in Power Rangers: Legacy Wars.
After an in-game update going live later this week, Lord Drakkon – the first new official Mighty Morphin Power Ranger created in over 20 years – and Black Dragon will appear as playable warriors in the smash-hit mobile game, along with various in-game updates and feature additions.
"We love how BOOM! Studios has taken the Power Rangers story to unprecedented and mature places, and now we're bringing the characters to a new realm with their first appearance in a video game," said Taehoon Kim, CEO, nWay. "Partnering with them to bring in Lord Drakkon and Black Dragon is the perfect way to bolster Power Rangers: Legacy Wars' roster with next-level evil warriors!"
"Powers Rangers: Legacy Wars marks the first time that the all-new canonical creations from BOOM! Studios' Mighty Morphin Power Rangers comics ventured beyond the two-dimensional page," said Filip Sablik, President of Publishing & Marketing, BOOM! Studios. "As an avid player of this amazing game, I couldn't be more thrilled to be partnering with the team at nWay and our friends at Saban Brands and Lionsgate to unleash these two villains!"
Lord Drakkon is an intensely evil version of Tommy Oliver from an alternate universe who rules his Earth with dystopian philosophies. Lord Drakkon first appeared in Mighty Morphin Power Rangers #9 from BOOM! Studios. Black Dragon is a powerful Zord from an alternate universe that's come to destroy Tommy Oliver.  Black Dragon first appeared in Mighty Morphin Power Rangers #4 from BOOM! Studios. Their debut in the game marks the first time either character has appeared outside of the comic book series.
In the update, players can also experience some of the most requested features and tweaks, such as:
Challenge Mode – Compete in a series of battles using a group of your teams and reach the maximum number of wins before losing three matches in order to win huge prizes.
Talents System – Upgrade your warriors with passive abilities that provide bonus damage and attributes.
Full details on the incoming fighters and updates can be found here:http://playlegacywars.com/1-4-patch-notes/
Fans looking to get their Power Rangers: Legacy Wars fix this week at Comic-Con International: San Diego have a couple of options:
BOOM! Studios and nWay will be revealing more information and a closer look at the characters in action later this week during the BOOM! Studios Power Rangers panel on 

Friday, July 21

, at 

11:30 a.m. PDT

 in Room 5AB of the San Diego Convention Center. The panel is open to all registered attendees, and fans attending the panel will have a chance to win a super-rare limited edition Power Rangers: Legacy Wars item.
Renowned actor Jason David Frank, from the Mighty Morphin Power Rangers TV series, will be playing Power Rangers: Legacy Wars against fans in the Lionsgate booth located at #4045.