"Ronin Island #1 is a devastating strong opener of an issue. No panel is wasted, no narrative beat feels unused."—Black Nerd Problems
"When their homeland comes under a supernatural threat, this apparent samurai story transforms into something more, and fans will be left eager to pick up a new issue to flesh out this debut's big cliffhanger."—ComicBook.com
"Beyond the excitement of Pak creating a new world tied to Asian culture, Ronin Island should land on readers' radar thanks to artist Giannis Milonogiannis, a fan-favorite for his manga-inspired work"—Paste Magazine
BOOM! Studios today revealed a first look at RONIN ISLAND #2, the next chapter in the new five-issue limited series from superstar writer Greg Pak (Firefly, Star Wars, Mech Cadet Yu) and fan favorite artist Giannis Milonogiannis (Old City Blues) that sold out of RONIN ISLAND #1 on its day of release. Two brave young warriors must overcome their differences to save their home from a mutant zombie horde that seeks to mindlessly destroy them all.
After a mysterious attack devastates a great swath of 19th century Japan, Korea, and China, survivors from all three lands find refuge on a hidden island and build a new society. The island has endured generations of devastation and strife by hiding away from the larger world, but that's no longer an option when an army of mainland soldiers, led by General Sato, lands on their shores with a terrifying warning. Their arrival heralds a deadly invasion of mutants, and brings with it an offer of safety that comes at a cost. Hana and Kenichi must not only fight for their survival against the mutant hordes but also for their freedom under the rule of this new army — which is difficult to do when they disagree on exactly who should be in charge and how best to save their people.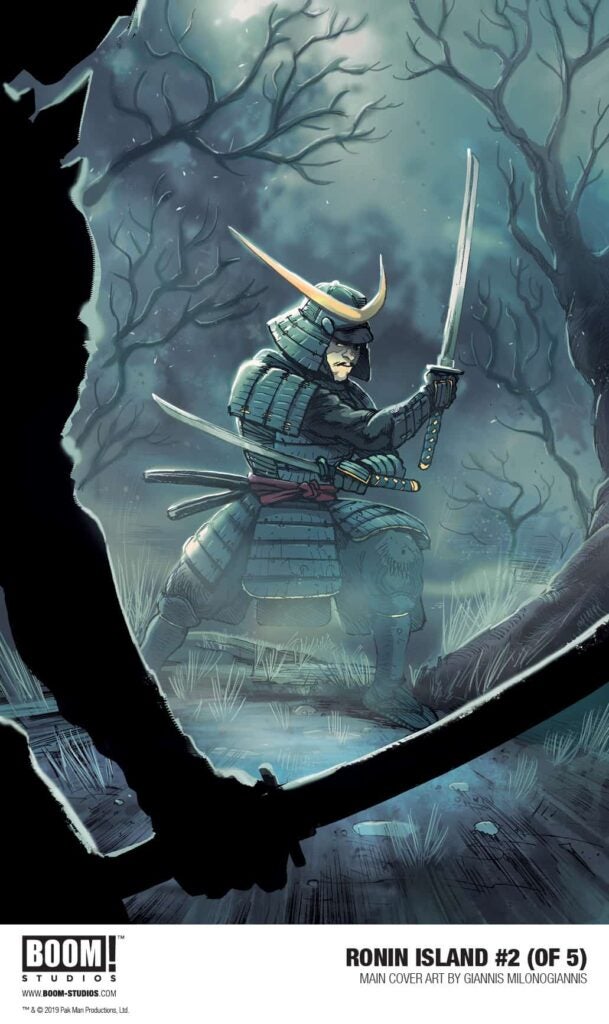 "The horrifying toll of a mutant attack introduces us to the death and destruction that have ravaged the mainland, having finally arrived on the shores of the island haven that Hana and Kenichi call home," said Cameron Chittock, Editor, BOOM! Studios. "Greg, Giannis, Irma, and Simon do an incredible job of showing us the entire island grappling with the terror of these new threats, and the hard choices that need to be made when they're stuck between two impossible situations."
RONIN ISLAND #2 arrives in stores April 2019 and features a main cover by Milonogiannis, along with variant covers by acclaimed artists Ethan Young (Tails) and Kris Anka (Runaways).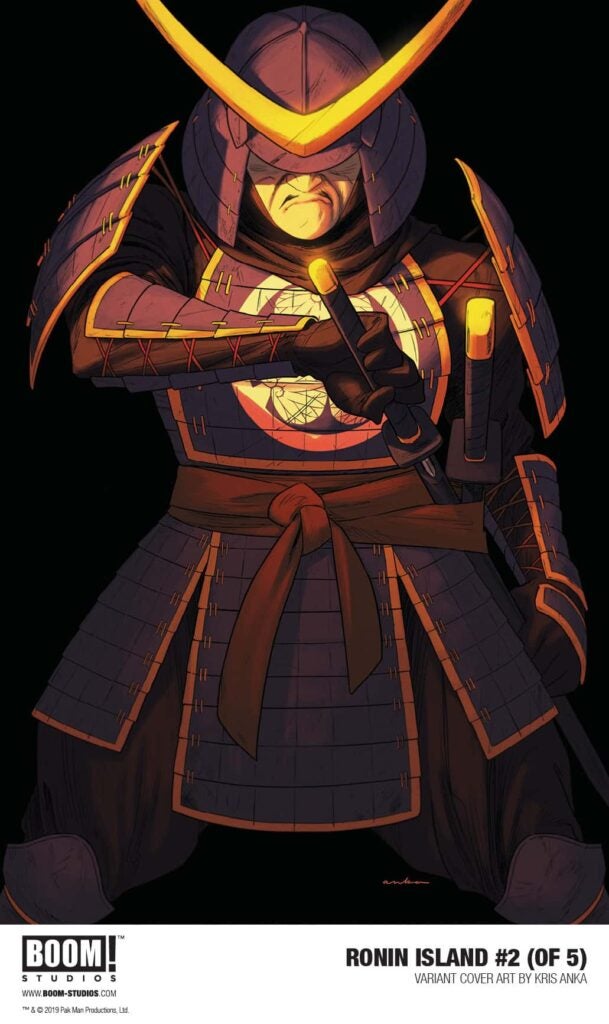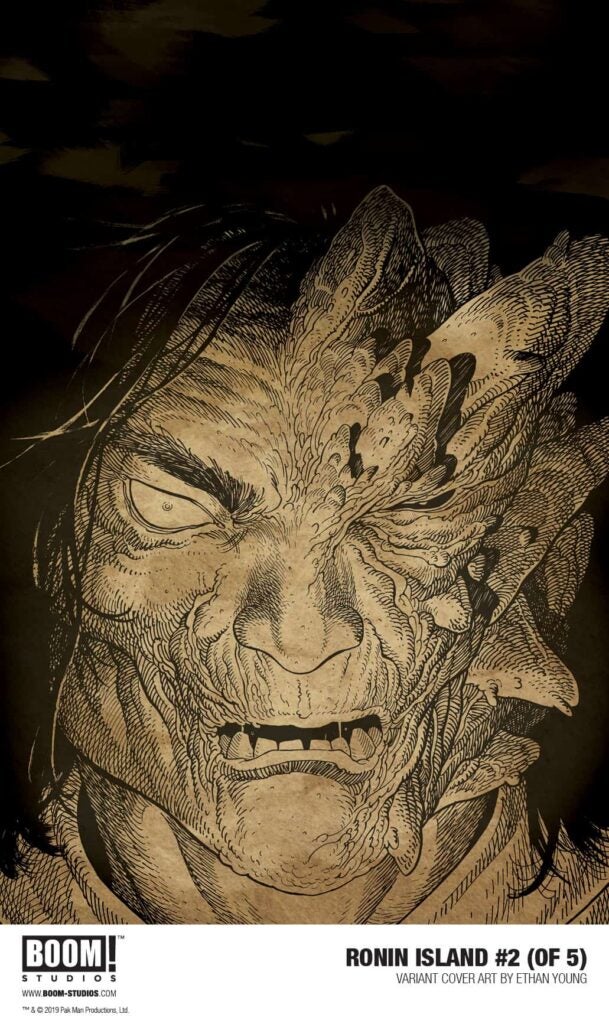 RONIN ISLAND is the newest release from BOOM! Studios' eponymous imprint, home to critically acclaimed original series, including Abbott from Saladin Ahmed and Sami Kivelä; Bone Parish from Cullen Bunn and Jonas Scharf; Grass Kings from Matt Kindt and Tyler Jenkins; and Klaus from Grant Morrison and Dan Mora. The imprint is also home to popular licensed properties including Joss Whedon's Firefly from Greg Pak and Dan McDaid and Buffy The Vampire Slayer from Jordie Bellaire and Dan Mora.
Print copies of RONIN ISLAND #2 will be available for sale on April 10, 2019 exclusively at local comic book shops (use comicshoplocator.com to find the nearest one) or at the BOOM! Studios webstore. Digital copies can be purchased from content providers, including comiXology, iBooks, Google Play, and the BOOM! Studios app.
For continuing news on RONIN ISLAND and more from BOOM! Studios, stay tuned to www.boom-studios.com and follow @boomstudios on Twitter.