RuinWorld #2
Publisher: KaBOOM!, an imprint of BOOM! Studios
Writer: Derek Laufman
Artist: Derek Laufman
Cover Artist: Derek Laufman
Colorist: Joana Lafuente
Letterer: Jim Cambell
Price: $3.99
Synopsis:  Pogo and Rex seek assistance from one of Rex's old ruin hunting partners. She agrees to help, but only if they will help her retrieve an item of her own…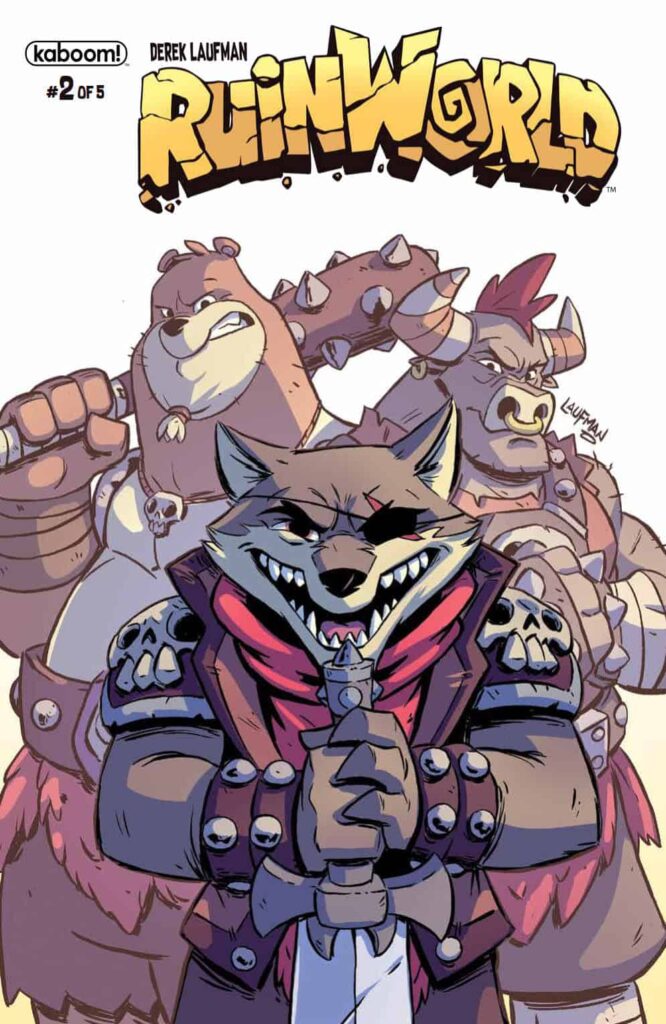 RuinWorld #2 is the latest release from BOOM! Studios' award-winning KaBOOM! imprint, home to comics for middle grade and younger readers including licensed series such as Adventure Time, Steven Universe, Peanuts, and Garfield, along with original series like Mega Princess by Kelly Thompson and  Brianne Drouhard, Bodie Troll by Jay Fosgitt, and The Deep by Tom Taylor and James Brouwer.
Print copies of RUINWORLD #2 will be available for sale at local comic book shops (use our comic shop locator to find the nearest one) on August 15. Digital copies of RUINWORLD #9 will be available to purchase on digital book marketplaces, including ComiXology, iBooks, Google Books, and the BOOM! Studios app.