SOMETHING IS KILLING THE CHILDREN TV Adaptation in Development at Netflix from DARK and 1899 Creators
Acclaimed Creative Duo Baran bo Adar and Jante Friese to Write and Direct
Netflix has commissioned Baran Bo Adar and Jante Friese, acclaimed creators of Dark and 1899, to develop a TV series adaptation of BOOM! Studios' runaway hit series SOMETHING IS KILLING THE CHILDREN. The project comes through Netflix's first-look deal with BOOM! Studios, and will be the first TV series from Adar and Friese under a newly-signed multi-year Netflix overall deal.
BOOM! Studios' Stephen Christy and Ross Richie will executive produce the adaptation, with James Tynion IV and Werther Dell'Edera co-executive producing.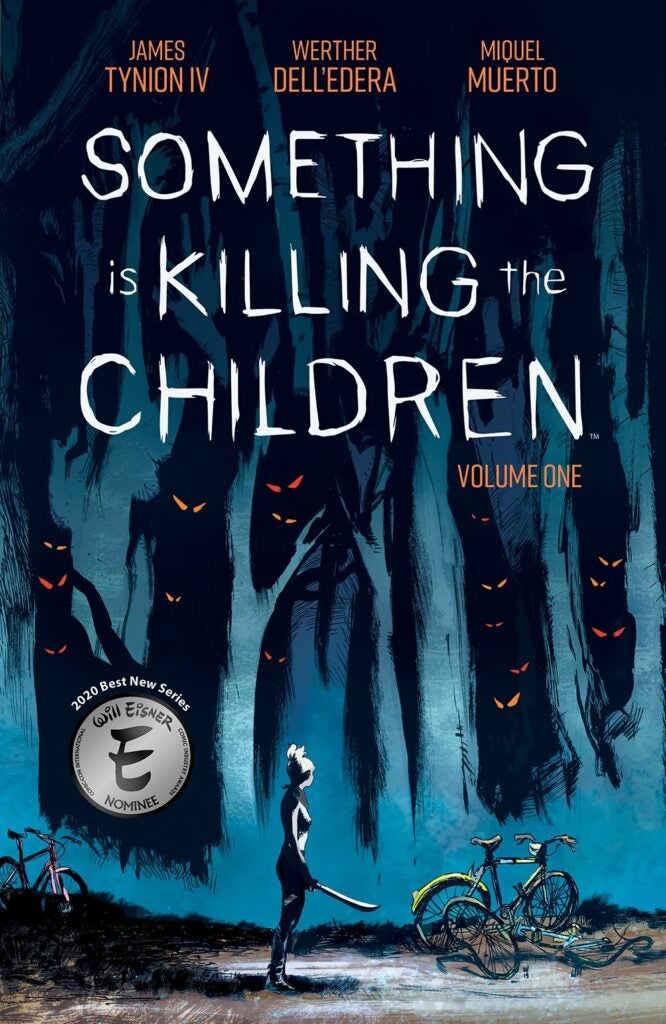 When the children of Archer's Peak begin to go missing, everything seems hopeless. Most children never return, but the ones that do have terrible stories—impossible stories of terrifying creatures that live in the shadows. Their only hope of finding and eliminating the threat is the arrival of a mysterious stranger, one who believes the children and claims to see what they can see. Her name is Erica Slaughter. She kills monsters.
Co-created by writer James Tynion IV (Batman, Department of Truth) and illustrator Werther Dell'Edera, SOMETHING IS KILLING THE CHILDREN is one of the most successful original comic book series of the last five years, winning multiple Eisner Awards including 2022's Best Continuing Series award, and selling over 2 million copies worldwide. The series has been translated into multiple languages in over 20 countries outside of North America. The first issue of the SIKTC spin-off series, House of Slaughter, sold over 500,000 copies and became the 2nd highest-selling non-Marvel non-DC debut title of the last 25 years.
"Bo and Jante have spent the last few years making some of the best genre television in the world," said Something is Killing the Children co-creator James Tynion IV. "I couldn't be more thrilled that they're working to bring Erica Slaughter to life."
"I cannot imagine anyone more exciting than Baran Odar and Jantje Friese," said co-creator Wether Dell'Edera. "Their storytelling, direction, combined with Something is Killing the Children… wow! I can't wait to meet their version of Erica."