Aline Brosh McKenna (co-creator, Crazy Ex-Girlfriend) teams up with Eisner Award-winning artist Ramón K. Pérez for a modern day reimagining of Charlotte Brontë's classic novel Jane Eyre. Jane learns that in the world of New York's elite, secrets are the greatest extravagance and she must decide if she should trust the man she loves or do whatever it takes to protect his daughter from the consequences of his deception. We had a chat with Ramón about his work on Jane.
What inspirations are you drawing from for Jane?
My main inspiration was the classic era of advertising illustration of the 50's and 60's. Artist's such as Bob Peak, Al Parker, or Albert Dorne. There was a beauty and simplicity to this era that I hoped to capture.
At the same time, the book itself is Jane's personal account of her experience, her sketchbook of the events exploring them through her art. To reflect this, I tried to keep a rough and explorative feel to the artwork. As Jane is finding her own footing, so is her art. Artist's often use their art to explore their emotions, good or bad, their art is reflective of that. With Jane being an artist in New York, travelling there from her small town to start life anew, her journey, physical and emotional, is told as much through the story as it is through the approach to the art  itself.
How does our modern Jane compare with her classic counterpart?
I think the two Janes are reflection of each other. The backdrop and settings might be different, but their struggles are the same.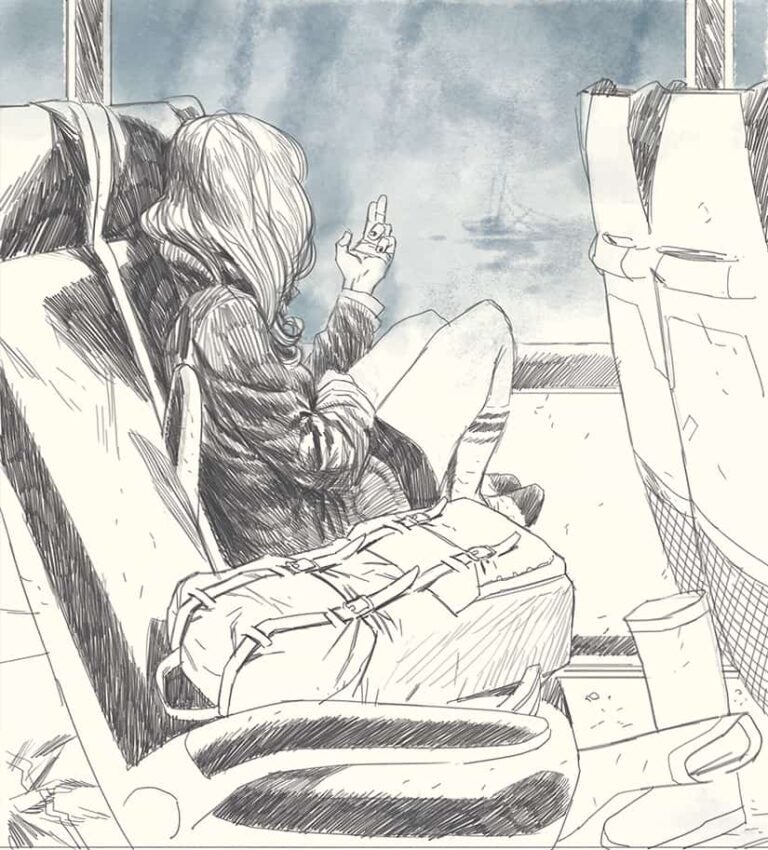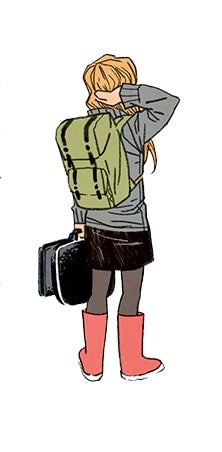 What was the biggest challenge in moving Jane Eyre to modern times?
Story wise, there are many elements that just couldn't happen in modern times, so they had to be transposed, reflecting the original story, yet adapting to the current times. Without revealing too much, it was quite the interesting affair shuffling the chess pieces around to adapt to the new setting yet keep the that original gothic romance.
What are you most excited for people to experience when they pick up Jane?
When telling any character's story, whether it be Jane's or Luke Skywalker's, you want the audience, or in this case the reader, to immerse themselves in the character and experience their emotional journey. I can only hope our readers empathize with Jane, and their hearts yearn as does hers, and their lips smile and curl up as she smiles.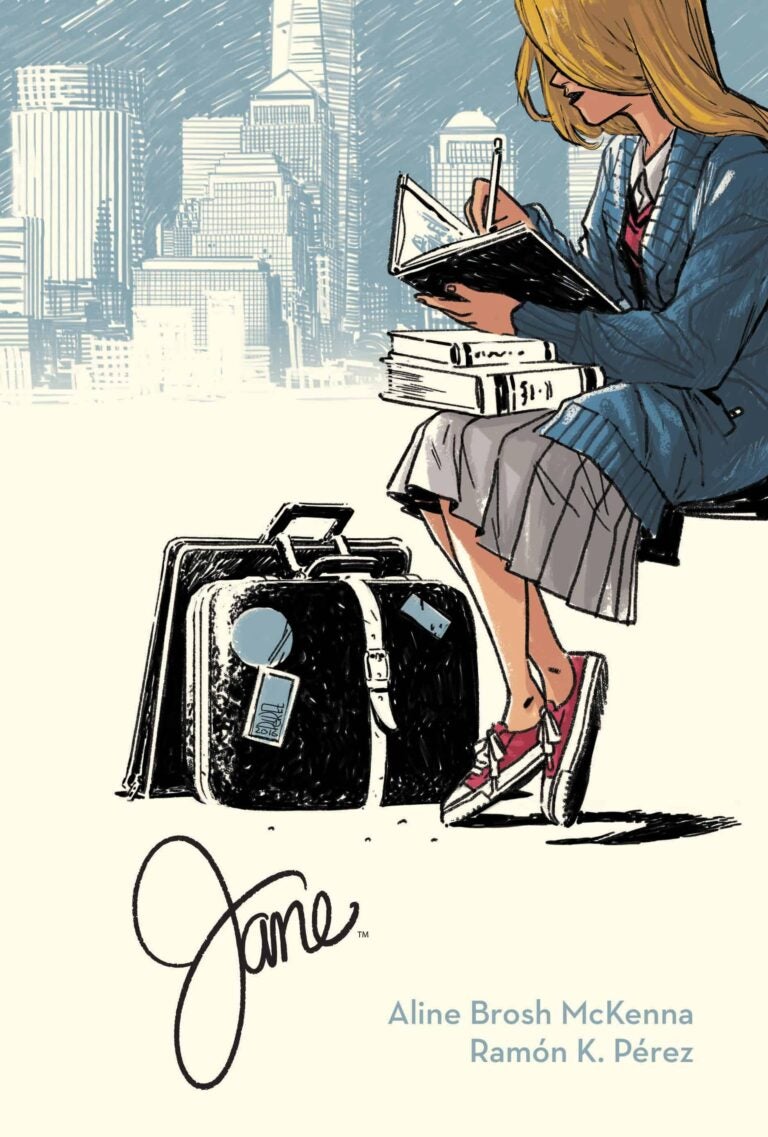 Jane is available now at your local comic shop, book store, or online retailer. To find a comic shop near you, visit comicshoplocator.com and discover an exciting new world of comics.