From Studio Ghibli, the studio that brought you the Academy Award®-winning Spirited Away, comes a powerful and soaring epic that redefines animated storytelling and marks a triumphant highpoint within an extraordinary filmmaking career for director and studio co-founder Isao Takahata.
Found inside a shining stalk of bamboo by an old bamboo cutter and his wife, a tiny girl grows rapidly into an exquisite young lady. The mysterious young princess enthralls all who encounter her – but ultimately, she must confront her fate, the punishment for her crime. Featuring the voice talents of James Caan, John Cho, Darren Criss, Lucy Liu, James Marsden, and Chloë Grace Moretz, director Isao Takahata's final film was nominated for an Academy Award® and hailed as a masterpiece by critics.
Get tickets for this special theatrical event 12/16 & 12/18: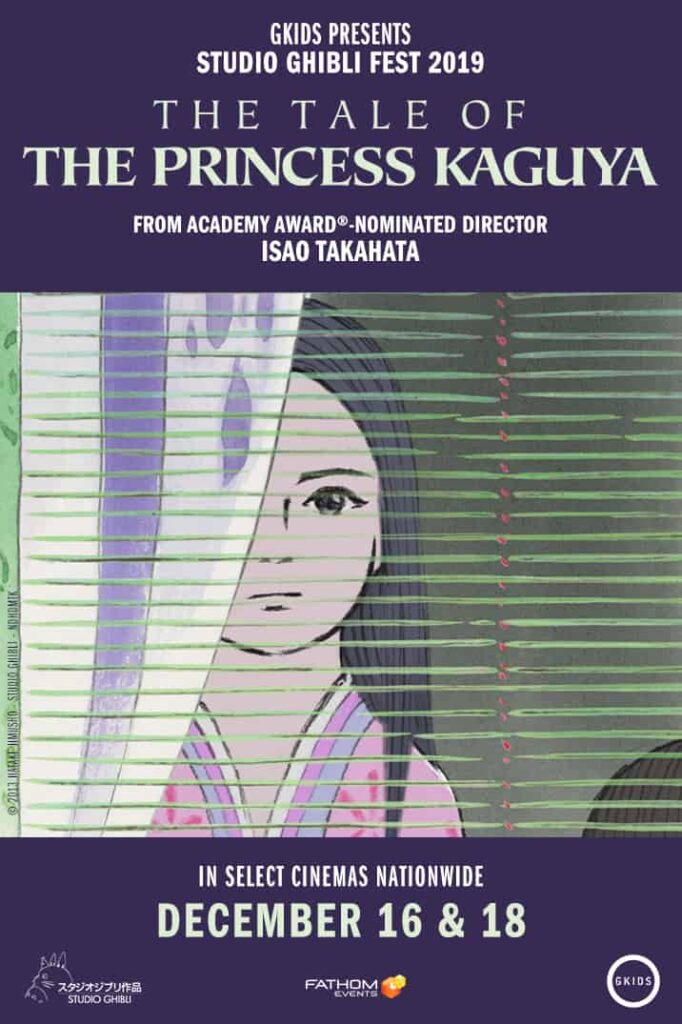 Can't wait to see THE TALE OF THE PRINCESS KAGUYA in theaters? Here are four graphic novels about powerful young women that you can read in the meantime.
Per of Esterpike is a standard knight-in-training; brave, hardworking, noble. Oh, and her sister Elena is the nation's most beloved hero. No pressure.
Then Per is the only living witness to Elena's death at the hands of a barbarian horde set on wiping Esterpike off the map, and someone has to carry word to the rest of Unity. This is a job for a hero; a job for Elena. But Per is all they have.
Together with Elena's second-in-command Amelia, Per must impersonate her sister and travel to Unity's capital to rally the people against the oncoming horde. But as Per moves forward on her quest, she comes upon a conspiracy that could undermine everything Per, and Elena, has ever fought for.
When King Mancastle and his mighty vassals ride off on crusade, the women left behind are not at all put out—that's a lot less armor polishing for them to do. Of course, when the men get themselves eaten by a dragon and leave a curse that attracts monsters to the castle…well, the women take umbrage with that.
Persephone is an ordinary girl, which is exactly what is bothering her. She may be the adopted daughter of the famous magician Demeter, but Persephone struggles to find her place alongside such a force of nature. Driven by recurring nightmares as well as a budding curiosity, Persephone decides to explore the secrets of her birth, which everyone seems rather intent on keeping from her. With or without help, Persephone will embark on an epic adventure deep into the Underworld where she'll discover far more than she bargained for.
Beyond the peaks and valleys of the Himalaya Mountains lies a magical sanctuary. Protected from the chaos of man, it is home to immortal beings and mystical creatures. When Vijaya, a young human, is brought into the sanctuary for her protection, some immortals fear her presence may lead to their ruin.
But as mankind draws ever closer to the sanctuary's border, Vijaya will have to prove that there is more to being human than the violence her new family fears beyond their borders.