THE EXPANSE: DRAGON TOOTH DELUXE PRE-ORDER CAMPAIGN Breaks Kickstarter's Week One Record For Comics
The critically acclaimed and Hugo and Saturn Award-winning series (streaming on Amazon Prime) THE EXPANSE has made headlines once again as the BOOM! DELUXE PRE-ORDER CAMPAIGN for THE EXPANSE: DRAGON TOOTH breaks Kickstarter's week one record for comic book projects at a staggering $827,802.
THE EXPANSE: DRAGON TOOTH is the first new story since the stunning finale episode of Season 6, developed under the direct supervision and creative guidance of THE EXPANSE creator James S.A. Corey, and created by superstar writer Andy Diggle (The Losers, Green Arrow: Year One) and rising star artist Rubine (Voltron: Legendary Defender).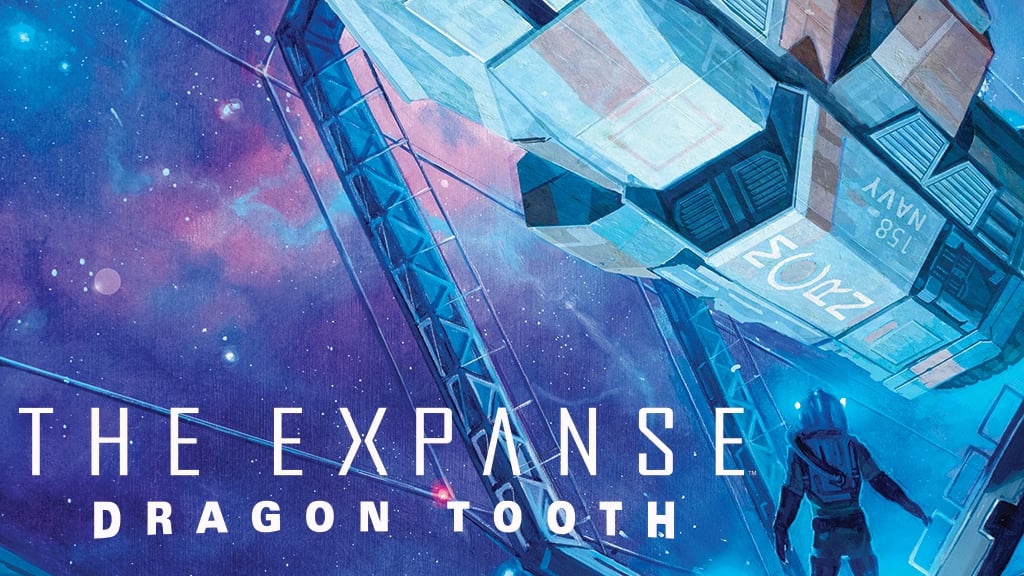 Pre-orders for this thrilling new comic book series began on Kickstarter last week as the latest BOOM! DELUXE PRE-ORDER CAMPAIGN, ending its first day as BOOM! Studios' biggest Kickstarter launch day of all time, beating the record previously held by Keanu Reeves' megahit BRZRKR.
On the runaway snowball success of THE EXPANSE: DRAGON TOOTH campaign, Filip Sablik, BOOM! Studios President of Publishing and Marketing had this to say:
"The continued, enthusiastic response from The Expanse community has blown all of us away. Our high expectations for this campaign were surpassed on day one, and to be here haring with you all that you, the fans, have helped us break yet another record is truly the best way we could've hoped to start off this year. We cannot wait for you all to get your hands on this incredible story."
BOOM! Studios plans to continue to pursue this successful avenue for pre-orders, with several more unannounced BOOM! DELUXE PRE-ORDER campaigns for 2023 yet to be revealed.
THE EXPANSE: DRAGON TOOTH DELUXE PRE-ORDER CAMPAIGN will continue for 14 more days, with special surprises and hidden stretch goals to be announced all month long. Fans new and old will not want to miss their opportunity to support this phenomenal campaign. THE EXPANSE: DRAGON TOOTH is also currently available for pre-order through comic book stores, book stores, and digital providers. More information on pre-ordering through your preferred channel is available on BOOM! Studios' website.
THE EXPANSE: DRAGON TOOTH is the newest release from BOOM! Studios' eponymous imprint, home to critically acclaimed original series, including BRZRKR by Keanu Reeves, Matt Kindt, and Ron Garney; Something is Killing the Children by James Tynion IV and Werther Dell'Edera; Once & Future by Kieron Gillen and Dan Mora; Eve by Victor LaValle and Jo Mi-Gyeong; The Many Deaths of Laila Starr by Ram V and Filipe Andrade; Wynd by James Tynion IV and Michael Dialynas; Grim by Stephanie Phillips and Flaviano; Briar by Christopher Cantwell and Germán García; Stuff of Nightmares by R.L. Stine and A.L. Kaplan; The Approach by Jeremy Haun, Jason A. Hurley, and Jesus Hervas; Damn Them All by Simon Spurrier and Charlie Adlard; Behold, Behemoth by Tate Brombal and Nick Robles; Specs by David M. Booher and Chris Shehan; Once Upon a Time at the End of the World by Jason Aaron, Alexandre Tefenkgi, Leila del Duca, and Nick Dragotta; Know Your Station by Sarah Gailey and Liana Kangas; A Vicious Circle by Mattson Tomlin and Lee Bermejo; Mosely by Rob Guillory and Sam Lotfi; and the upcoming Harrower by Justin Jordan and Brahm Revel; and The Neighbors by Jude Ellison S. Doyle and Letizia Cadonici. The imprint also publishes popular licensed properties, including Dune: House Harkonnen from Brian Herbert, Kevin J. Anderson, and Michael Shelfer; Mighty Morphin Power Rangers from Melissa Flores and Simona Di Gianfelice; and Magic from Jed McKay, Rich Douek, and Ig Guara.