Your First Look at Lev Grossman's THE MAGICIANS #2 From BOOM! Studios
Discover the Shocking Consequences of Deadly and Unknown Magic at Brakebills in December 2019
BOOM! Studios is proud to reveal a first look at THE MAGICIANS #2, the latest issue of the brand new original five-issue series which reunites New York Times bestselling series creator Lev Grossman with award-winning writer Lilah Sturges and rising star artist Pius Bak for an all-new story in the world of The Magicians, which features the first appearance of the next generation of magic practitioners, available on December 11, 2019.
The new class is here! As the newly welcomed hedge magicians and the traditional students come together for the first time in Brakebills history, things go wrong. A horrible accident leaves a student dead—and the only way to keep it secret is for the two groups to work together.
THE MAGICIANS #2 features a main cover by artist Qistina Khalidah, along with a tarot card variant cover by artist Alexa Sharpe (Buffy the Vampire Slayer), featuring two new magicians as the Lovers.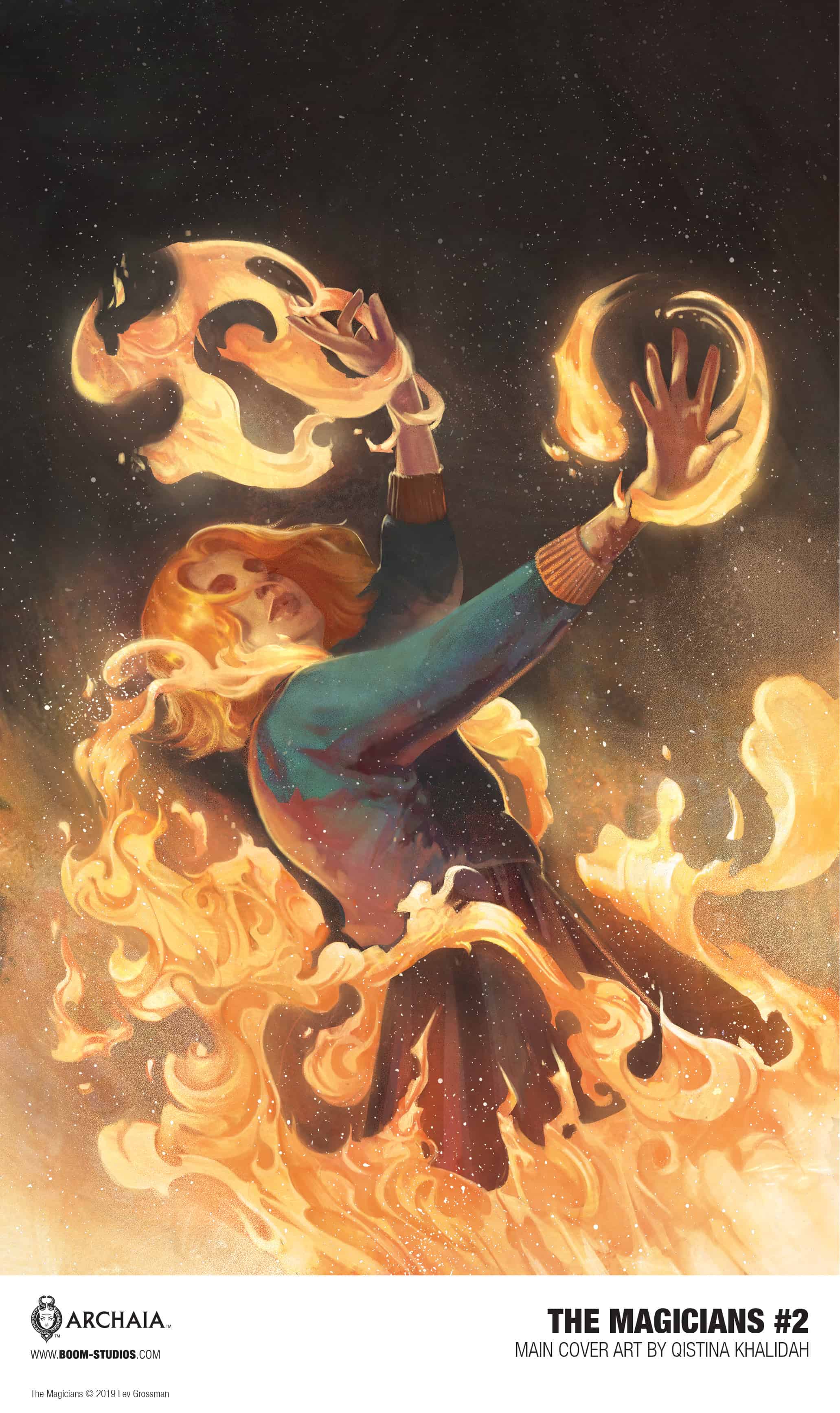 THE MAGICIANS is the newest release from BOOM! Studios' ambitious Archaia imprint, home to graphic novels such as Bolivar by Sean Rubin; Mouse Guard by David Petersen; Girl in the Himalayas and New World by David Jesus Vignolli; Jane by Aline Brosh McKenna and Ramón Pérez; Persephone by Loïc Locatelli-Kournwsky and licensed series including Lev Grossman's The Magicians by Lilah Sturges and Pius Bak; Jim Henson's The Power of the Dark Crystal and Jim Henson's Labyrinth: Coronation.
Print copies of THE MAGICIANS #2 will be available for sale December 11, 2019 exclusively at local comic book shops (use comicshoplocator.com to find the nearest one) or at the BOOM! Studios webstore. Digital copies can be purchased from content providers, including comiXology, iBooks, Google Play, and the BOOM! Studios app.