2018 is shaping up to be a fantastic year, with some truly amazing stories coming out of BOOM! Studios. It's going to be a year of mysteries, drama and magic. New series, new collections, new graphic novels, there is something for everyone in the coming year! Here are some of the collections we're most looking forward to in 2018— and this is just what we can tell you about!
Mech Cadet Yu Vol. 1 SC

Mech Cadet Yu began as a limited series in August, and was extended into an on-going series almost immediately. On the surface, Mech Cadet Yu seems like the classic tale: boy meets giant robot, boy and giant robot bond, boy and giant robot fight monsters, but with a team like Greg Pak and Takeshi Miyazawa, Mech Cadet Yu has that something extra that makes a great series.
Writer: Greg Pak
Artist: Takeshi Miyazawa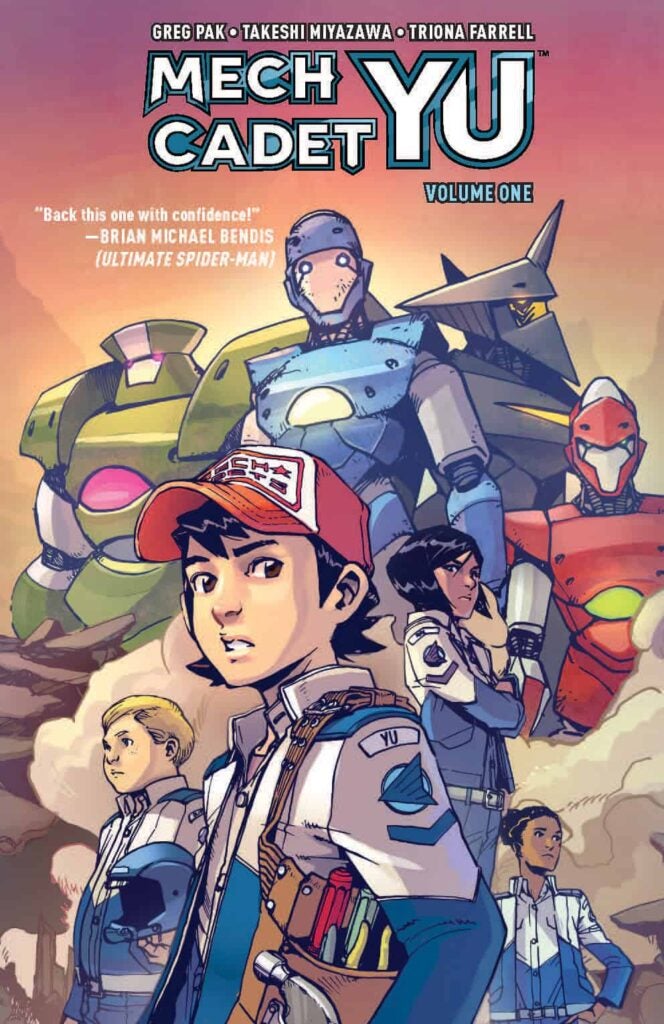 Godshaper SC
Simon Spurrier is known for sweeping worlds and bold takes, and Godshaper is no exception. The art by Jonas Goonface made the series truly exceptional, with a fully-realized world and unforgettable characters. Godshaper takes place in world where technology has failed, and all of society functions on a system of personal gods.  In this world, there's a god for every person and a person for every god…exceptions may apply.
Writer: Simon Spurrier
Artist: Jonas Goonface
Grass Kings Vol. 1 HC
Grass Kings has been highly praised by fans and critics alike, and this visually stunning hardcover collects the first five issues of the critically acclaimed series Grass Kings. There isn't any better way to showcase Tyler Jenkin's beautiful watercolor artwork than this volume, and Matt Kindt's story will draw you in from page 1!
Writers: Matt Kindt
Artist: Tyler Jenkins
Victor LaValle's Destroyer SC
Victor LaValle's Destroyer is a return to a more classic style of horror. And we do mean classic! When the last descendant of the Frankenstein family loses her only son to a police shooting, she turns to science for her own justice…putting her on a crash course with her family's original monster and his quest to eliminate humanity. This book collects the entire limited series!
Writer: Victor LaValle
Artist: Dietrich Smith
Fence SC
Fence is only up to the second issue right now, but it's already collected a substantial fanbase. The story revolves around a young fencer named Nicholas who has more passion than ability, and his rivalry with fencing prodigy Seiji. If you get as excited over sports, rivalries, and day-to-day drama as we do, Fence is the perfect series to get you excited about 2018!
Writers: C.S. Pacat
Artists: Johanna the Mad