Your First Look at Marie Spénale's WONDER PONY from BOOM! Studios
Discover the Magical Power of Friendship and the Wonder of Imagination in New Original Graphic Novel
BOOM! Studios today revealed a first look at new original graphic novel, WONDER PONY. Acclaimed writer and artist Marie Spénale presents a charming new adventure for anyone who's ever wished they had the power to save the day, available in stores April 2020.
For Louison, going back to school for sixth grade looks set to be eventful to say the least . . . not only is it time to face the terrifying world of boarding school and making friends, but it turns out she has superpowers! Thanks to her friend Jean-Pierre – who happens to be a pink pony – Louison gains the ability to transform herself into a superheroine: WONDER PONY.
Her mission? To watch over the school, and protect her classmates and friends from any dangers that might arise . . .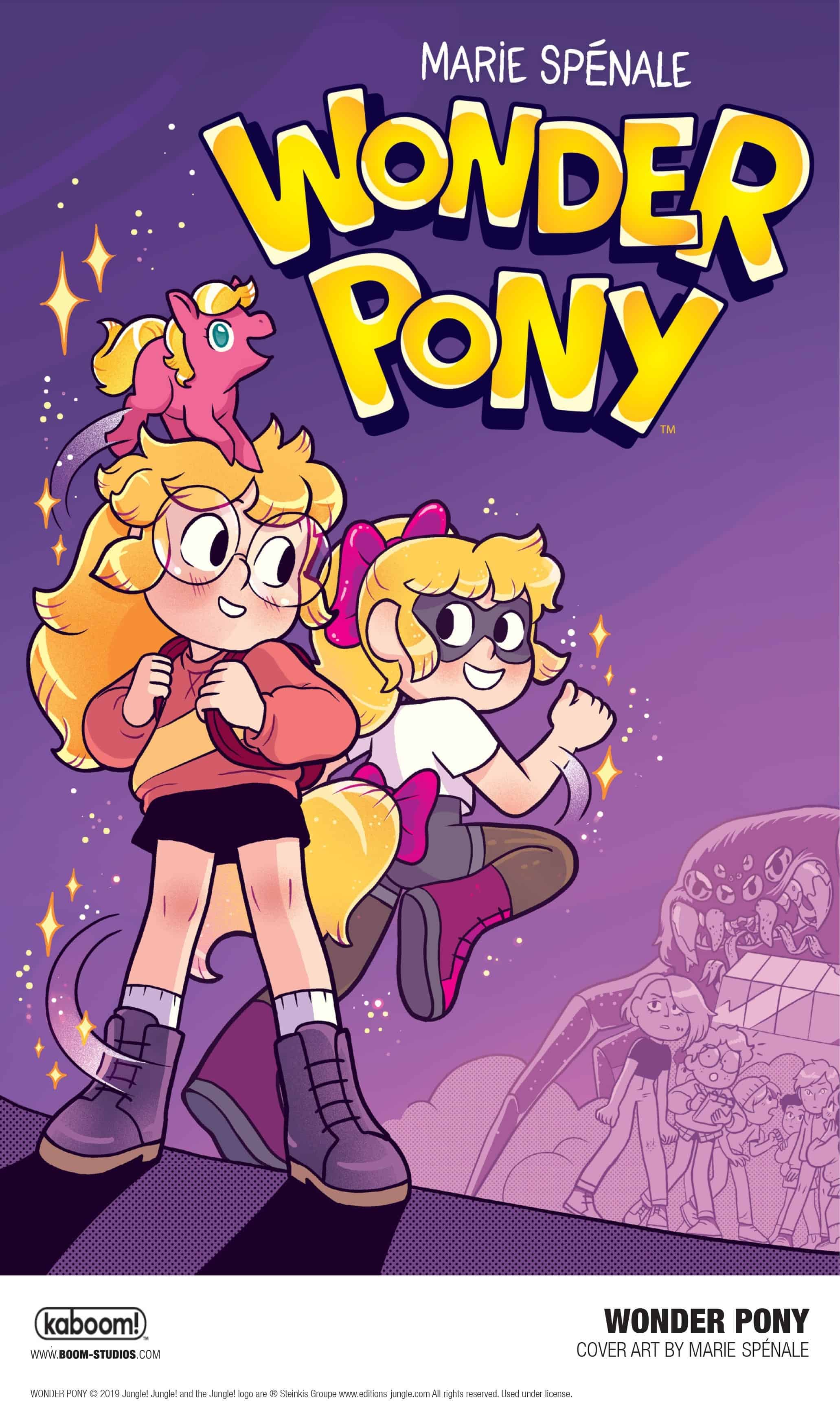 WONDER PONY is the latest release from BOOM! Studios' award-winning KaBOOM! imprint, home to comics for middle grade and younger readers including original series like Just Beyond: The Scare School by R.L. Stine and Kelly & Nichole Matthews, Hex Vet by Sam Davies, Hotel Dare by Terry Blas and Claudia Aguirre, RuinWorld by Derek Laufman, Drew and Jot: Dueling Doodles by Art Baltazar, and Pandora's Legacy by Kara Leopard and Kelly & Nichole Matthews, as well as licensed series such as Adventure Time, Steven Universe, and Over The Garden Wall.
Print copies of WONDER PONY will be available for sale on April 22, 2020 at local comic book shops (use comicshoplocator.com to find the nearest one), April 28, 2020 at bookstores or at the BOOM! Studios webstore. Digital copies can be purchased from content providers, including comiXology, iBooks, Google Play, and Madefire.